Target Corporation: Can TGT Stock Sustain Its Dividend?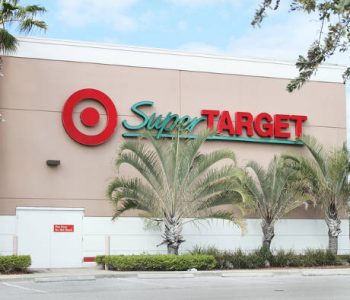 Target Stock: An Industry Leader
Target Corporation (NYSE:TGT) is one U.S. retail leader that elicits mixed reactions from investors. Given the challenging retail environment, it has been difficult for Target Corporation stock to maintain consistent earnings improvements in the recent years. With that, investors flock into TGT tock when they deem earnings and sales to be attractive and dash when the earnings are sluggish. However, there is one area in which the Target stock has tried to be consistent: dividend distribution. The question that begs for the answer now is whether Target is an attractive dividend stock that investors can rely on for steady flow of income.
Target is a leader in the U.S. retail space, being the second-largest retailer in the country after Wal-Mart Stores, Inc. (NYSE:WMT). The company's retail offering is broad, covering household essentials, apparel, and home furnishing, among others. Though Target is a legacy retailer still relying heavily on physical store sales, the company has continued aggressive investment on e-commerce.
Target operates 1,800 retail outlets cross the U.S. The company has narrowed its focus to the U.S. following its unsuccessful attempt at expansion into Canada. TGT stock has retreated about five percent so far in 2016 and is down about 11% over the last one year.
TGT Stock: A Faithful Dividend Payer
When it comes to dividends at Target, this is an area of great interest for investors pursuing income investment. TGT stock has increased its dividend payout consecutively over the last 44 years, since 1967, and just recently announced a 7.1% boost to its quarterly dividends to $0.60. That indicates a dividend of $2.40 per share on an annual basis. (Source: "Dividend & Stock Split History," Target Corporation, last accessed September 20, 2016.)
Target stock has a dividend yield of 3.5% and dividend payout ratio of 41.0%, suggesting a conservative dividend approach. In contrast, Target's peers such as Wal-Mart; Family Dollar Stores, Inc. (NYSE:FDO); and Costco Wholesale Corporation (NASDAQ:COST) have dividend yields of 2.9%, 1.6%, and 1.3%, respectively.
The recent dividend hike from Target stock  has lifted investor confidence in the company's capital position. This should encourage investors to hold tightly to TGT stock as they wait for a return to sales growth. Target has been battling sliding sales in the recent quarters amid a challenging retail environment, but that has not prevented it from rewarding patient investors with increasing dividend payouts. Therefore, it goes without saying that Target stock could roll out a massive dividend boost when its sales and earnings fully recover and free cash flow improves from the current levels.
However, it is worth pointing out that pressure to gain investor confidence after the failed attempt to expand into Canada has had an influence in Target's string of dividend increases. Through a series of dividend hikes, TGT stock's dividend yield has almost doubled in a span of about five years.
Besides dividends, TGT stock also returns value to shareholders through stock buyback. In the second quarter of 2016 alone, Target issued $1.68 billion in combined dividend and buyback payouts.
Can Target Stock Sustain its Dividends?
Target has a positive cash flow. A company with a positive cash flow can fund activities such as acquisitions, investing for future growth and buying back shares or paying out dividends without having to burden the balance sheet with borrowings. Target's free cash flow of $4.81 per share and conservative dividend payout ratio suggest that the company can meet its operational obligations and sustain distributions to shareholders. (Source: "Motley Fool Guru Analysis for Target Corporation," NASDAQ Stock Market, last accessed September 20, 2016.)
Though Target's second-quarter revenue of $16.17 billion eased 7.2% year-over-year and missed the consensus estimate of $16.21 billion, there are positive growth signs on the horizon. In what signals bright prospects for the holiday season, Target plans to hire 70,000 workers to meet anticipated high demand for employees during the 2016 holiday season. The company intends to position thousands of those workers in its distribution and fulfillment divisions to meet demand in its e-commerce arm as online orders grow. Target says that e-commerce activity now accounts for 30% of its total sales. (Source: "Target Corporation Hiring 70,000 Workers for 2016 Holiday Season," InvestorPlace.com, September 12, 2016.)
Target has adopted a business model where it is targeting urban markets with small-format stores dubbed "CityTarget" stores. The company has barely scratched the surface with its urban store concept and that suggests a massive growth potential on that front. However, in the broader retail business, Target has to contend with soft consumer spending and growing competition, especially from e-commerce powerhouse Amazon.com, Inc. (NASDAQ:AMZM).
Target stock is expected to have full-year earnings-per-share growth of 9.5% year over year to $5.14. Revenue for the year is projected to be $70.46 billion, indicating a decline of 4.5% year over year. (Source: "Target (TGT) Beats on Q2 Earnings, Cuts View, Stock Down August 17, 2016," Zacks, August 17, 2016.)