Target Corporation: Why TGT Is An Attractive Dividend Growth Stock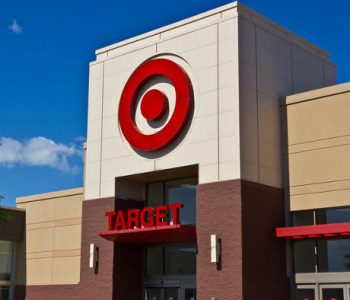 Solid Results for TGT Stock in a Difficult Climate
Target Corporation (NYSE:TGT) stock has seen its share price decline by 14% over the past year. In the process, it has significantly underperformed its main rival, Wal-Mart Stores, Inc. (NYSE:WMT), which is up 13% in the same period. TGT stock has also underperformed the S&P 500, and its poor share price returns are a cause of concern for investors.
The good news is that while Target stock has encountered a few bumps in the road, it remains a high-quality company. Target is still highly profitable and returns a nice chunk of its profit to investors through dividends and share buybacks. And thanks to the Target stock decline, shares are cheap and could be a good buying opportunity for income investors.
Retailers in general are suffering from worsening investor sentiment this year. Brick-and-mortar retailers are under constant pressure from e-commerce competition, primarily from the likes of Amazon.com, Inc. (NASDAQ:AMZN). Investors are afraid that physical retail's days are numbered, as consumers are flocking to the convenience of at-home shopping and the low prices that Amazon.com and other online retailers provide.
Target stock investors will be happy to know that the company is proving its resilience, even in a difficult environment for "big box" retailers. Last year, Target's comparable sales, a widely utilized metric in the retail space that portrays growth or declines in sales at stores open at least one year, grew two percent from the previous year. (Source: "Target Reports Fourth Quarter and Full-Year 2015 Earnings," Target Corporation, February 24, 2016.)
In addition, last year, Target posted 11% growth in adjusted earnings per share (EPS), which excludes various one-time items that are not expected to recur going forward. By contrast, Wal-Mart suffered a 10% decline in adjusted EPS last year. Target's adjusted earnings rose 0.5% in the second quarter. (Source: "Target Reports Second Quarter 2016 Earnings," Target Corporation, August 17, 2016.)
Target is performing well, and the company has two significant growth catalysts to look forward to, which are e-commerce and small stores.
Future Growth Catalysts for TGT Stock
A big reason for Target's success is its booming digital business. In order to compete directly with Amazon.com and other Internet retail sites more broadly, Target has invested significant resources to build its e-commerce presence. This has worked, as digital sales soared more than 60% last quarter and 30% in 2015. (Source: "Target's (TGT) CEO Brian Cornell on Q2 2016 Results – Earnings Call Transcript," Seeking Alpha, August 17, 2016.)
Target's e-commerce sales rose 16% last quarter. The company has done a good job making its site more accessible and easy to use for consumers.
The other major growth catalyst for Target is small stores. Small stores that take up much less square footage than the conventional stores allow Target to gain exposure to large cities, many of which cannot offer enough space to build the larger locations. Target has opened more than 20 small stores in major urban centers like Chicago and Philadelphia and plans to add at least nine more this year and 17 more next year. These growth catalysts should help Target achieve continued earnings growth going forward (Source: "Get Ready for Hundreds of Small Target Stores, CEO Says," Bloomberg, September 14, 2016.)
Also Read:
5 Dividend Aristocrats That Are Extremely Cheap
10 Dividend Stocks to Watch in 2017
TGT Stock: Attractive Dividend and Valuation
Based on its September 27, 2016 closing price of $68.29 per share, Target stock trades for 12 times trailing EPS. This is a significant discount to the S&P 500, which trades closer to 20 times earnings.
In addition, Target stock offers a 3.5% dividend yield, which is considerably higher than the two-percent average dividend yield in the S&P 500. In addition, TGT stock has a very long track record of increasing its dividend each year; this year, TGT stock raised its dividend by 7.1%, marking the company's 45th consecutive year of dividend increases. Target is a member of the exclusive "dividend aristocrats" list.
The next quarterly dividend will be Target's 197th consecutive dividend, which it has paid since 1967 when the company first went public. (Source: "Target Corporation Announces 7.1 Percent Dividend Increase," Target Corporation, June 8, 2016.)
Target also buys back a significant amount of stock. On September 21, 2016 Target approved an additional $5.0 billion being put towards its share repurchase program, which will provide an additional tailwind to earnings growth.
With a high dividend yield, long history of dividend increases, and future growth catalysts, Target is an attractive stock for income investors.