Target Corporation: Get Ready for Another Dividend Increase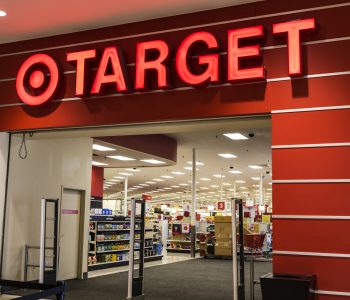 iStock.com/jetcityimage
TGT Is an Overlooked Dividend Growth Stock
"At the current valuation and dividend yield, Target Corporation (NYSE:TGT) stock could be an opportunity."
That's what I told readers of Income Investors in June 2017. In that article, I explained why the beaten-down TGT stock could still be worth owning.
I hope you followed my advice. Since that article was published, Target stock has surged more than 30%.
The good news is, the opportunity might not be over just yet. Over the next couple of weeks, Target Corporation might have some good news for dividend investors.
Let me explain…
Headquartered in Minneapolis, Target Corporation is one of the largest discount store retailers in the United States. The company was founded more than 100 years ago, and today it has more than 1,800 stores spread across the country.
Operating department stores used to be quite a lucrative business. But in recent years, the industry hasn't been an investor favorite. And it was not necessarily the retailers' own fault.
The reason behind their lack of investor appeal lies in the rise of e-commerce. Think about it. When consumers can get virtually anything they need—including fresh groceries—with a click of a button, who wants to visit a physical store?
Just take a look at the share price performance of Amazon.com, Inc. (NASDAQ:AMZN) over the last several years and you'll see where investors' money went.
However, Target is not standing still. While the company is known as a brick-and-mortar retailer, it also has its own e-commerce segment. And that segment has been delivering some impressive growth numbers.
In the fourth quarter of the company's fiscal-year 2017, Target's comparable digital channel sales grew 29% year-over-year. This helped the company generate total comparable sales growth of 3.6% for the quarter. (Source: "Target Reports Fourth Quarter and Full-Year 2017 Earnings," Target Corporation, March 6, 2018.)
As a matter of fact, 2017 marked the fourth consecutive year in which Target has delivered digital sales growth of more than 25%.
And while the company tries to boost its e-commerce presence, it didn't forget about returning cash to shareholders.
Today, Target stock pays quarterly dividends of $0.62 per share, which comes out to a decent annual yield of 3.5%.
The payout has been growing, too. The company has raised its annual dividends every year for the past 46 years. (Source: "dividend & stock split history," Target Corporation, last accessed May 3, 2018.)
Therefore, TGT stock is a Dividend Aristocrat. To become a Dividend Aristocrat, a company needs to have at least 25 consecutive years of annual dividend increases.
The best part is, even with consistent dividend increases and headwinds in the retail industry, Target Corporation wasn't really paying out all that much. In the last fiscal year, the company generated adjusted earnings of $4.71 per share while declaring total dividends of $2.46 per share.
In other words, Target was paying out a little more than one-half of its profits. This should leave plenty of room for future dividend increases.
The board of directors of Target Corporation usually reviews its dividend policy in June. Given the company's impressive dividend history and conservative payout ratio, TGT stock will likely announce its 47th consecutive dividend increase sometime next month.