Targa Resources Corp: Can a 9% Yield Really Be Safe?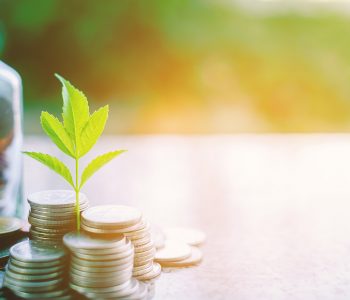 iStock.com/iamnoonmai
Can You Trust This Payout?
Income hunters reaching for yields could learn something from the warning label on stepladders that reads, "Don't stand on the top step."
High yields look tempting, but when it comes to dividend stocks, the highest yields often come with the highest risk.
For that reason, I tend to skip over most of the big payouts that cross my desk. But once in a while, you find an exception, stumbling upon those rare stocks with a high yield and a reasonable degree of safety.
Case in point: Targa Resources Corp (NYSE:TRGP). The partnership owns a sprawling portfolio of pipelines, storage terminals, and processing plants across much of the southern United States. And with a dividend yield approaching nine percent, income investors have taken notice.
But can such a high yield possibly be safe? Savvy readers know to do their homework before taking a chance on a big payout. So let's dig into the financials.
TRGP Stock: A Cash Cow
Pipelines cost a lot of money upfront. But once you have one up and running, they don't cost much to maintain.
Ongoing costs come in at just a fraction of cash flow. The rest of the money can be paid out to unitholders or reinvested in new growth projects.
Through the first nine months of 2018, the business generated $728.5 million in distributable cash flow. Over that same period, executives paid out $576.7 million in distributions.
That comes out to a payout ratio of 80%. Generally, I like to see businesses pay out 90% or less of their profits to investors. So Targa has left itself with some breathing room to keep making payments, even in the event of a downturn.
I expect those cash flows to grow as well.
The current drilling techniques have unlocked vast deposits of oil and trapped between layers and pores of underground rock in the West Texas Permian Basin. That has resulted in a bonanza for oil production, turning the surrounding region into a boom town.
Targa has carved out a profitable niche moving, storing, and processing all of the barrels coming out of the ground. With more energy moving through its network, the partnership has seen profits surge. Management has responded by plowing billions into new growth projects, including two new processing plants in Mont Belvieu, Texas.
Overall, executives projected adjusted earnings before interest, taxes, depreciation, and amortization (EBITDA) will grow at a mid-teen clip over the next five years. Given the partnership's modest payout ratio, investors can expect distributions to grow more or less in line with profits.
(Source: "Targa Resource Corp. Investor Presentation," Targa Resources Corp, January 10, 2019.)
The Bottom Line on TRGP Stock
The only thing to worry about here is oil prices.
Pipelines earn their money by charging tolls on each barrel that flows through their network. As a result, their profits swing based on the volume of barrels produced, not the price of those barrels.
Targa, however, has made a big bet on America's shale boom. Any sustained downturn in oil prices would eventually clip out. And by extension, that would clip the partnership's growth rate.
That said, TRGP stock's current payout is backed by a robust stream of cash flow. So this nine-percent yield looks reasonably safe for now.