Tanger Factory Outlet Centers Inc.: Contrarian Income Play Yields 9.8%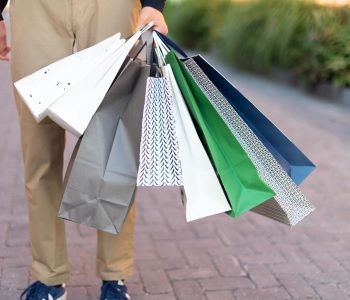 This High-Yield Stock Looks Interesting
Income investors are not exactly known for liking contrarian stocks. The reason is simple: a contrarian investor deliberately goes against a prevailing market trend, so they would need the trend to reverse—which could take quite some time—before realizing their return.
But what if a contrarian stock also pays you extremely generous dividends while you wait?
Well, I'd say it deserves a look.
The company in question is Tanger Factory Outlet Centers Inc. (NYSE:SKT), a real estate investment trust (REIT) headquartered in Greensboro, North Carolina.
Now, I know what you may be thinking. REITs have been around for decades. They are like big landlords that own properties and collect rent from tenants. How can a REIT become a contrarian play?
Well, the answer lies in the type of properties this particular REIT owns.
You see, some REITs own apartment complexes, and some own office buildings. Tanger, on the other hand, is a retail REIT that focuses on operating and developing outlet shopping centers.
In recent years, many investors have been concerned about the retail industry. Because consumers can buy virtually everything on the Internet, the fear is that they don't need to visit physical stores anymore. Indeed, we have seen plenty of store closure announcements in the news.
That concern also applies to REITs with heavy exposure to the retail industry. Just take a look at the share-price performance of Tanger Factory Outlet Centers Inc. and you'll see what I mean.
Five years ago, SKT stock was trading at $37.24 per share. Today, it's at $14.51, marking a staggering drop of 61%!
However, that makes Tanger stock worth considering for contrarian investors. If you take a look at the company's business, you'll see that the situation may not be as bad as its share-price performance seems to suggest.
Tanger Factory Outlet Centers Inc. Runs a Solid Business
As of September 30, Tanger's portfolio consisted of 39 upscale outlet shopping centers totaling about 14.3 million square feet. These outlet centers, which are diversified across 20 U.S. states and in Canada, are leased to more than 2,900 stores operated by over 500 different brand-name companies. (Source: "Management Presentation," Tanger Factory Outlet Centers Inc., October 30, 2019.)
Today, the main reason why investors might be skeptical toward a retail REIT is that its tenants could be struggling. But that's not really the case with Tanger.
In the 12 months ended September 30, 2019, Tanger's average tenant generated sales of $395.00 per square foot. That's 3.1% more than the sales of $383.00 per square foot generated in the comparable prior-year period. (Source: "Tanger Reports Third Quarter Results," Tanger Factory Outlet Centers Inc., October 30, 2019.)
In other words, while the retail industry still faces headwinds from e-commerce, this mall REIT's tenants are actually doing pretty well.
Tanger also boasts solid occupancy rates. The company's consolidated portfolio occupancy rate stood at 95.9% at the end of September. Moreover, the number has stayed at 95% or greater for more than 25 years.
The best part is that, as time went by, Tanger was able to charge its tenants higher rents than before. For all renewals and re-tenanted leases that started in the trailing 12 months ended September 30, the blended average rental rates edged up 2.5%.
A Contrarian Dividend Opportunity
Of course, I'm not saying that Tanger stock will switch to a bull trend immediately. But the company does offer something that looks very appealing to contrarian income investors: a generous dividend stream.
You see, at a given cash payout, there is an inverse relationship between a company's dividend yield and share price. Therefore, if Tanger manages to pay a stable dividend during this period, its yield would have soared.
But the reality is, Tanger didn't just pay a steady dividend. Instead, its payout has been on the rise.
As a matter of fact, since SKT went public in 1993, the company has raised its dividend every single year. That's 26 consecutive years of annual dividend hikes! (Source: "Dividends & Tax Information," Tanger Factory Outlet Centers Inc., last accessed December 23, 2019.)
These continuous payout increases, combined with Tanger's massive share-price tumble, have made the company one of the highest-yielding names in today's market.
At its current price, SKT stock offers investors an annual dividend yield of 9.8%.
If you are wondering whether the dividend is safe at this beaten-down high-yielder, don't worry. A look at the company's financials should be reassuring.
In the third quarter of 2019, Tanger generated $0.58 per share in funds from operations (FFO) while paying a dividend of $0.355 per share. That resulted in an FFO payout ratio of 61.2%.
In the first nine months of this year, the REIT's FFO came in at $1.68 per share. During this period, the company declared and paid three quarterly dividends totaling $1.06 per share. Therefore, its payout ratio was 63.1%.
A low payout ratio has two implications. First, even if Tanger Factory Outlet Centers Inc.'s business slows down, there's a good chance that it can still earn enough money to cover the dividend. Second, if management wants to keep the company's dividend hike streak alive (which they do), there's plenty of room for future dividend increases.
As it stands, Tanger stock looks like an opportunity for contrarian income investors.