T Stock: Why Is ATT Inc.'s 5.4% Yield so Tempting?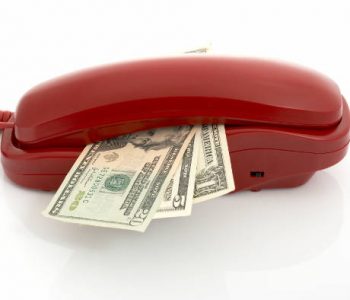 T Stock: Top Dividend Potential Still Intact
AT&T Inc. (NYSE:T) stock is under severe pressure since Donald Trump's stunning victory in the U.S. presidential election. This performance is making income investors nervous about the future outlook of this telecom giant, which provides the market-beating dividend yield.
The biggest question for investors in T stock is whether the changing economic fundamentals have any damaging impact on this crucial player in the telecom industry. The following is what happened since I last wrote about AT&T, calling for a continued optimism on this company's potential to reward investors with a higher dividend yield.
The biggest change that investors are absorbing since Trump has been elected in a nail-biting contest is the reversal of the yield curve, or in other words, higher bond yields and lower prices.
It's tough to see a direct relationship between this development and the sell-off in AT&T stock, which is now down eight percent in the past month.
But what this means for high-yielding stocks is that investors chasing yields will move to the bond market. Before Trump's victory, these investors were not optimistic about the economy and were predicting a low-interest-rate environment continuing.
But if you peel off the layers, you will find out that nothing has changed fundamentally for AT&T stock that should shake your confidence. Whatever you are seeing is a knee-jerk reaction by the market, which is still struggling to find out what a Trump victory means.
Investors' conclusion that Trump is going to pursue economic policies which will stoke inflation and force the central bank to hike interest rates is too early, and will prove short-lived. I think these views on the economy are too optimistic, and don't reduce the significance of AT&T stock's dominant position in the telecom industry and its potential to generate dividends.
First of all, the consumer shift to use more telecom services, including wireless, video streaming, and gaming–which all rely on the first-class telecom infrastructure that AT&T provides–is here to stay.
AT&T, especially with the advances and changes occurring in the communications realm, is on top of the game. Its recent expansion and acquisitions give it a strategic advantage over other telecom players to provide cross-channel services to both individual clients and companies.
Second, T stock's dividend payout is still among the best when compared to other solid names. It has a long history of returning cash to investors; AT&T has been increasing its payout every single year for the past 33 years.
Final Thoughts on AT&T Stock
In October, the company announced a 2.1% hike in its quarterly dividend to $0.49 per share. With a dividend yield of 5.42%, AT&T is now one of the top companies on the S&P 500 when it comes to returning cash. The average dividend yield for S&P 500 companies is just about two percent, while the 10-year government bond is yielding 2.207% after the recent sell-off.
Despite its dismal stock performance , I don't think there is any threat to AT&T's ability to generate enough cash to sustain its dividend payout. The company's recent announcement to acquire Time Warner Inc (NYSE:TWX) for $85.4 billion shows a very aggressive move by the company's management to add a premier content-producing firm under its brand.
As investors wait for the regulatory approval for this landmark deal, I don't see a huge upside move in T stock. This is a time for long-term income investors to relax and ignore the negativity which has clouded the fantastic growth story of AT&T stock. On the other hand, if the optimism for the U.S. economy during the Trump era proves correct, telecom stocks stand to gain too.