T Stock: AT&T Inc. Delivering Market-Beating Dividend Yield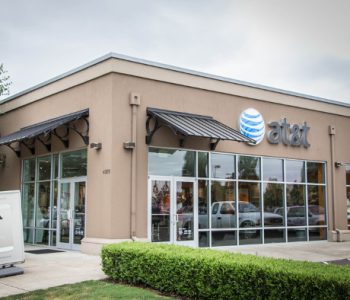 T Stock: Earn a 5% Dividend From This Growth Play
Hidden beneath the big headlines for AT&T Inc. (NYSE:T) these days is another interesting fact: T stock pays one of the highest dividend yields among blue-chip companies.
Yielding 5.2% on today's stock price, this dividend places T stock on top of the list of those companies known as "dividend aristocrats," meaning they have been increasing their dividend for the past 25 consecutive years.
But AT&T stock has been under pressure during the past couple of days on the company's announcement that it plans to acquire Time Warner Inc (NYSE:TWX) for $84.0 billion to combine its communications reach with premium content providers like "HBO" and "CNN."
This deal is part of AT&T's efforts to own content, rather than just distribute it, at a time when the wireless industry is getting more saturated and consumers are switching from traditional pay TV to online alternatives, such as that offered by Netflix, Inc. (NASDAQ:NFLX).
According to AT&T Chief Executive Officer Randall Stephenson, "This is a perfect match of two companies with complementary strengths who can bring a fresh approach to how the media and communications industry works for customers, content creators, distributors and advertisers." (Source: "AT&T to Acquire Time Warner," AT&T Inc., October 22, 2016.)
The deal has sparked concerns that it won't win a regulatory approval, sending T stock down more than five percent in two trading sessions. But given the company's efforts to find new growth opportunities, I think this market reaction isn't something for income investors to worry about. Despite this recent knee-jerk reaction to the Time Warner deal, T stock is performing better than the benchmark S&P 500 index, up over nine percent in the past year, compared with over-four-percent gains in the benchmark index.
Even without Time Warner's potential takeover, T stock was still offering a solid growth this year. With its purchase of DirecTV (NASDAQ: DTV) last year, AT&T became the largest provider of pay TV globally, with the ability to offer TV service to 57-million households in the U.S. alone.
What that means for income investors is that AT&T is still generating enough cash flows from its operations to not only pay dividends, but also invest in growth technologies. And the DirecTV deal is helping add to AT&T's cash pile. In the third quarter, AT&T made $41.0 billion in sales and generated over $5.0 billion in free cash flows. (Source: "AT&T Reports Third-Quarter Results," AT&T Inc., October 22, 2016.)
AT&T has been increasing its payout every single year for the past 33 years. The company's most recent dividend increase was announced last week, when its board of directors approved a 2.1% hike in its quarterly dividend rate. With a quarterly dividend of $0.49 per share, the communications giant now pays out 84% of its free cash flow (a percentage known as the "payout ratio"), down from 97% in 2014. (Source: Ibid.)
Their powerful product offerings are why AT&T manages to pay out such impressive dividends. AT&T's net profit margin is over eight percent, which is about four times bigger than its close rival, Verizon Communications Inc. (NYSE:VZ).
AT&T Stock: Final Word
Ignoring all the negative speculation regarding AT&T's Time Warner deal, I think the company is on a right path to creating more value for its long-term investors. Assuming the Time Warner deal will go through, it'll substantially strengthen AT&T's balance sheet and, according to the press release regarding the merger, the deal will, "improve its dividend coverage and enhance its revenue and earnings growth profile." (Source: AT&T Inc., October 22, 2016, op cit.)
For dividend investors, this merger is an excellent opportunity to reap the long-term gains and benefit from additional revenue opportunities that AT&T won't be able to gain on a standalone basis. I think the future looks good for T stock investors.