T Stock: ATT Inc. is 1 Top Dividend Stock Worth Owning Forever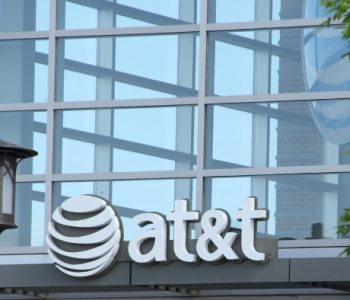 AT&T Stock Now Yielding 5.07%
AT&T Inc. (NYSE: T) stock is one of the most underrated dividend stocks in the market today. The company is massively profitable and has a great track record when it comes to rewarding income investors. For those that want a "set-and-forget" type of investment, AT&T stock should be at the top of the list.
Let me explain.
In recent years, competition has increased in many sectors. However, there are still industries where companies can keep making sizable profits due to high barriers to entry, and AT&T is in one of them.
AT&T is a wireless carrier. If a new company wants to enter the business, it would have to build an infrastructure and buy a wireless spectrum, neither of which is cheap. That's why in the U.S., the wireless communications industry is essentially an oligopoly. The four major players—Verizon Communications Inc. (NYSE:VZ), Sprint Corp (NYSE:S), T-Mobile US Inc (NASDAQ:TMUS), and AT&T—account for well over 90% of the market. (Source: "Market share of wireless subscriptions held by carriers in the U.S. from 1st Quarter 2011 to 2nd quarter 2016," Statista, last accessed November 30, 2016.)
The oligopoly nature of the industry means consumers might have pay a bit more than in a perfectly competitive environment. But for companies like AT&T, it means fat profits year after year.
Due to its entrenched position in the telecommunications business, AT&T stock can return some of its profits to shareholders. Right now, the company pays $0.49 per share on a quarterly basis, translating to an annual dividend yield of 5.07%. This makes T stock stand out, as the average yield of all S&P 500 companies is a mere two percent.
What's more impressive is the company's ability to grow its payout. AT&T has been raising its annual dividend rate every single year for 33 consecutive years.
The latest dividend hike came this October, when the company's board of directors approved a quarterly dividend of $0.49 per share. This represented a 2.1% increase from its current payout.
If you are wondering whether AT&T's dividends are sustainable, don't worry. In 2015, the company declared $1.89 of dividends per share while earning $2.37 per share. So AT&T was paying out less than 80% of what it made, which leaves a sizable margin for safety. (Source: "AT&T Inc. Financial Review 2015," AT&T Inc., last accessed November 30, 2016.)
Moreover, rather than standing still, AT&T is actually growing at a solid pace. In the third quarter of 2016, the company's generated $40.9 billion of consolidated revenue, representing a 4.6% increase year-over-year. Net income totaled $3.3 billion, a 10% improvement from the year-ago period. (Source: "AT&T Reports Third-Quarter Results," AT&T Inc., October 22, 2016.)
And despite being in an already established industry, AT&T has great growth prospects thanks to its acquisition of DirecTV. DirecTV is one of the largest pay TV providers in the U.S., so buying it greatly expanded AT&T's customer base.
What's more is that the company has just launched its streaming service, "DirecTV Now." The service gives customers access to over 100 live streaming television channels, as well as licensed and original content on any mobile device using any network.
The company is offering a free seven-day trial for new customers. After that, the service starts at $35.00 per month. It is also offering quite an attractive hardware giveaway; if you prepay for three months of DirecTV Now, you will get a free Apple TV set-top box.
The Bottom Line on T Stock
With DirecTV Now, AT&T has found a way to provide a cable-like experience through streaming format. If the service picks up momentum, it could turn into a huge catalyst for AT&T stock.
If not, the company's solid core business should be able to continue rewarding investors with steadily increasing dividends.