T. Boone Pickens is Buying This 7.7% Dividend Stock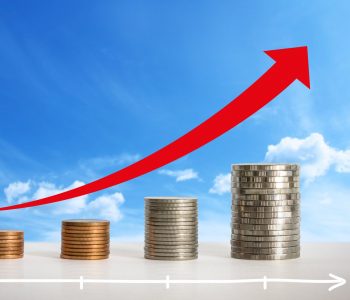 iStock.com/suwichaw
T. Boone Pickens Earning a 7.7% Yield
Billionaire T. Boone Pickens tops the list of the world's greatest energy investors. The tycoon made a fortune through his oil business, Mesa Petroleum, through the 1960s. In the following decades, he expanded his financial empire, first as a corporate raider and more recently as an investor.
For this reason, I always check to see where Pickens puts new cash to work. Over the past year, he has built up some big stakes in pipeline owners with operations throughout the West Texas Permian Basin. He's also backing up the truck on a new position: a 125,000 share stake in midstream giant Western Gas Partners, LP (NYSE:WES). Income hunters should take note.
It took drillers a long time to figure out how to coax oil out of the hard rock under West Texas. But, by 2010, after tinkering with numerous fracking methods, a handful of producers finally figured out how to break open the Permian shale.
Such new methods have set off an energy boom. Output topped 2.4 million barrels per day in October, nearly double the region's average production a decade ago. It will almost surely top 2.6 million barrels per day by the end of next year, making it one of the fast-growing oil plays in the country. (Source: "EIA: Permian basin to drive fourth-quarter U.S crude production increases," World Oil, October 13, 2017.)
But, while such growth has surprised analysts, this could just be the beginning. The Permian Basin holds an estimated 60 billion to 70 billion barrels of recoverable oil, according to a new study by consulting and research firm IHS Markit Ltd. At current market prices, that bounty would be valued at $3.3 trillion at current energy prices. (Source: "Permian 'Super Basin' Holds Up to $3.3 Trillion in Untapped Oil," Bloomberg, September 25, 2017.)
Infrastructure, however, remains a big problem. To accommodate surging production, the industry needs everything from pipelines and terminals to storage and processing facilities. Output could overtake existing capacity by the middle of next year.
Western Gas has positioned itself in the middle of this boom. The partnership owns and operates a number of energy gathering and processing plants across the country. These businesses resemble bridges collecting tolls on each passing car. Western earns lucrative and growing fee income on each barrel that flows through its network.
Executives, however, don't want to stop there. The company has invested millions of dollars into their business, building out new infrastructure to accommodate surging production from the Permian and surrounding areas. But that's not all:
The partnership signed a 20-year, fixed-fee gathering and processing agreement with Royal Dutch Shell plc (ADR) (NYSE:RDS.B), securing additional volumes and diversifying its customer base.
Surging production has prompted Western Gas to speed up construction of its "Ramsey VI" gas processing plant. With a shortage of processing capacity in the nearby Wolfcamp shale, management has already booked most of the plant's capacity to long-term contracts.
In February, Western Gas acquired a 50% non-operating interest in Williams Partners LP's (NYSE: WPZ) gathering assets in the nearby Delaware Basin. The savvy deal increased the partnership's footprint in the fast-growing region, allowing management to support their customers' accelerating drilling plans.
Most of these profits should get passed on to owners.
Over the past five years, Western has more than doubled its distribution. Today, units pay out a quarterly distribution of $0.90 each, which comes out to an annual yield of 7.7%.
That trend will likely continue. Through 2022, analysts expect earnings to increase at a high-single-digit clip, according to estimates compiled by Reuters. Based on management's policy to grow the distribution in line with profits, we will likely see the payout increase more or less with earnings.
I'd suggest taking a second look at pipeline partnerships. Booming oil and gas production out of the Permian Basin could turn names like Western Gas into cash cows.
And, with a name like T. Boone Pickens quietly buying up shares, you know something big is going down.