Synchrony Financial Announces Cash Payment to Shareholders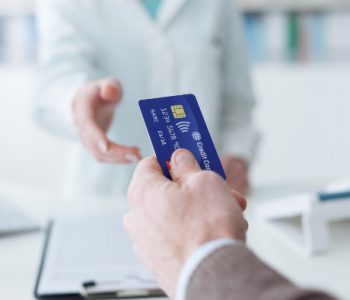 iStock.com/cyano66
SYF Stock Returning Cash to Investors
The financial services industry is one of the best places to earn dividends. And now, one of the firms in the industry just announced another cash payment to investors.
On Tuesday, January 23 after the closing bell, Synchrony Financial (NYSE:SYF) announced that its Board of Directors has declared a quarterly cash dividend of $0.15 per share. The dividend will be paid on February 15, 2018 to shareholders of record as of February 5. (Source: "Synchrony Financial Announces Quarterly Common Stock Dividend of $0.15 Per Share," Synchrony Financial, January 23, 2018.)
Synchrony Financial is in the credit card business. When you hear about credit card companies, you are probably thinking of the big four players in the industry: Visa Inc (NYSE:V), Mastercard Inc (NYSE:MA), American Express Company (NYSE:AXP), and Discover Financial Services (NYSE:DFS). Synchrony Financial may not be as well-known as these four, but the company has established a sizable presence in a unique segment of the business—private label cards.
Also Read:
5 of Warren Buffett's Best Performing Stocks
Private label cards are usually branded with specific retailers. They allow consumers to earn loyalty rewards and offer perks like discounts and promotional financing. Right now, Synchrony Financial is the largest provider of private label credit cards in the U.S. and has partnered with over 365,000 locations across the U.S. and Canada.
Business has been growing at Synchrony Financial. The company reported earnings last week. In the fourth quarter of 2017, Synchrony Financial's loan receivables grew seven percent year-over-year to $82.0 billion, while purchase volume increased three percent to $37.0 billion. The company earned a net interest income of $3.9 billion for the quarter, representing an eight-percent increase from the year-ago period. (Source: "Synchrony Financial Reports Fourth Quarter Net Earnings of $385 Million or $0.49 Per Diluted Share Including Impact from Tax Cuts and Jobs Act; $545 Million or $0.70 Excluding Impact," Synchrony Financial, January 19, 2018.)
Trading at roughly $39.78 per share, SYF stock offers an annual yield of 1.51%. While there are plenty of higher yielding names in the market, Synchrony Financial's growing business means the company could raise its payout down the road.