SXCP Stock: This 14.0% Yield Could Be an Opportunity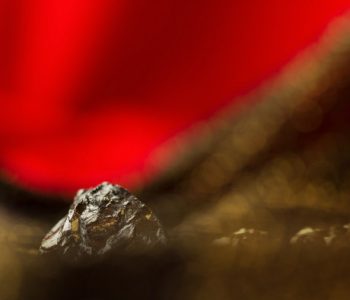 iStock.com/Macrowildlife
Down-and-Out Stock Pays Generous Dividends
There are basically two types of ultra-high yielders: those that are permanently in trouble and those that are temporarily out of favor. As income investors, you definitely want to stay away from the first type.
As for the second type, it's important to remember that it may take some time for a stock to regain its investor appeal. Usually, you'll want to get in after the company has shown some progress.
And that's what SunCoke Energy Partners LP (NYSE:SXCP) is all about. The stock was once deep in the doldrums. But now, it could offer a turnaround opportunity.
Headquartered in Lisle, Illinois, SunCoke Energy Partners is a master limited partnership (MLP) that manufactures coke used in the blast furnace production of steel. It also provides export and domestic coal handling services to the coke, coal, steel, and power industries.
The partnership was created by SunCoke Energy Inc (NYSE:SXC) in 2012 and has built an entrenched position in the industry. In the manufacturing segment, SunCoke Energy Partners has approximately 6.3 million tons of annual cokemaking capacity globally. In the U.S., its 4.2 million tons of annual capacity represents about 25% of the U.S. and Canadian markets.
Also Read:
MLP Stock List: Earn Reliable Income From These Energy Partnerships
In the logistics segment, the partnership can blend and transload more than 25 million tons annually. Its export terminals have an annual capacity of 15 million tons.
SXCP stock plunged big-time since the commodity price downturn started in the summer of 2014. In the last three years, the stock tumbled more than 33%.
The thing is, though, the partnership's business may not be as bad as its stock price suggests. Even though SunCoke Energy Partners is a manufacturer of coal, a sizable part of its business is done through long-term, take-or-pay contracts. The partnership receives a fixed fee for each ton of coke it produces, and none of these contracts expire before 2020. This dramatically reduces its exposure to commodity price volatility.
Moreover, because of the drop in share price, SunCoke Energy Partners has become a true high-yield stock. The partnership currently pays quarterly distributions of $0.5940 per unit, translating to an annual yield of 14%.
As I mentioned earlier, a jaw-dropping yield alone is not enough to for a company to deserve income investors' attention. The reason why I believe SXCP stock could be an opportunity is that the partnership's business has started to show substantial improvements.
In the third quarter of 2017, SunCoke Energy Partners generated adjusted earnings before interest, tax, depreciation, and amortization of $57.4 million, representing a 28% increase year-over-year. Distributable cash flow, a critical measure of an MLP's performance, came in at $39.7 million, up 12% from the year-ago period. (Source: "SunCoke Energy Partners, L.P. Announces Strongest Ever Quarterly Operating Performance With Third Quarter 2017 Results," SunCoke Energy Partners LP, October 26, 2017.)
During the quarter, the partnership paid total distributions of $29.5 million. So, the $39.7 million of distributable cash flow it generated provided a 1.35-times coverage. In other words, the dividend is more than safe.
If business continues to improve at SunCoke Energy Partners, I wouldn't be surprised if more investors start to notice this dividend stock. And that could provide some upside potential on top of SXCP stock's impressive distributions.