Survey: Brexit Won't Have Major Impact on U.S. Growth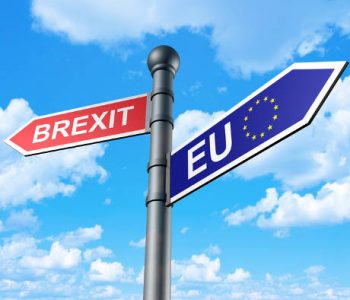 Average Forecast for Growth Remains Unchanged at 2%
New York, NY — Britain's decision to leave the European Union will not have a major economic impact on the U.S. economy, according to a survey of economists by The Wall Street Journal.
Asked how they were changing their projections due to Brexit, the average respondent's forecasts for economic growth were less than 0.1% different from last month's survey that came several weeks before the June 23 vote. The average forecast for U.S. economic growth in 2016 was unchanged at two percent, while growth in 2017 was shaded down to 2.2% from 2.3% in the pre-Brexit survey. (Source: "WSJ Survey: Economists See Little Brexit Impact to U.S. Growth in 2016," The Wall Street Journal, July 14, 2016.)
The U.K. still has to negotiate the exact terms of its departure from the E.U., which is creating uncertainty in financial markets.
In response to the Brexit decision, the dollar strengthened and the British pound plunged. That may raise the cost of U.S. exports, harming manufacturers, while also reducing the price of commodities. Treasury rates moved to the lowest on record in part because global investors sought U.S. safety.
The survey of 60 financial, academic, and business economists was conducted July 8–12.
Respondents were asked to gauge how Brexit would affect key U.S. industries, the most concern being for the manufacturing industry, with nearly three-quarters saying it would be hurt due to a stronger dollar and tougher environment for U.S. exports. (Source: Ibid.)
Other industries were seen being helped by Brexit. About 45% of economists said the construction industry would benefit due to low interest rates that reduce the costs of financing major projects and the costs of mortgages. Only four percent thought construction would be harmed.
While 60% thought financial activities would suffer, 18% said they would benefit. Even though uncertainty can be bad for markets, lower interest rates can help soothe financial conditions as demonstrated by the Dow Jones Industrial Average and S&P 500 closing at record highs on Wednesday.
While gross domestic product projections were little changed, the economists' forecasts for oil prices and bond yields declined. Future rate increases from the Federal Reserve were deemed more remote, with most expecting no increase in the Fed's target rate until at least December.
Lower commodity prices provide no help to the already-beleaguered U.S. mining and extraction industry. But they continue to hold down prices at the pump, allowing consumers to spend more at other U.S. businesses.
Most economists said they viewed Brexit as just a temporary pause in the process of globalization. When asked which was closest to their view, 59% said Brexit was a pause and 35% said globalization was unfazed; only three percent said they now believed globalization was heading into reverse. (Source: Ibid.)