Sunoco LP: This 8.7% Yielder Is No Joke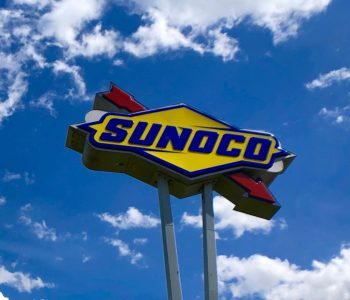 This High-Yield Stock Looks Interesting
With the strong rally in oil prices over the past seven months or so, the energy sector has gotten a lot more investor attention. In fact, thanks to the comeback, many energy stocks are trading above their pre-COVID-19 levels.
Take a look at Sunoco LP (NYSE:SUN), for instance. Shares of the Dallas, TX-based master limited partnership (MLP) were trading around $30.00 per unit before they plunged during the pandemic-induced market crash in February and March 2020. As of this writing, Sunoco stock is trading at $38.01.
Of course, while current SUN stock unitholders certainly feel good about the rally, new income investors may have second thoughts about getting in at such a high price. After all, there's an inverse relationship between a company's dividend yield and its share price.
Sunoco stock's yield has indeed gone down with the increase of its unit price. A year ago, Sunoco LP was offering an annual distribution yield of 13.2%. Today, SUN stock's yield is 8.7%.
But then, in the current market environment, an 8.7% yield is nothing sneeze at.
Moreover, despite coming from the volatile energy sector, Sunoco stock's payout has remained rather resilient: the partnership had a quarterly distribution rate of $0.8255 per unit before the COVID-19 pandemic, maintained that level of payout during the height of the crisis, and continues to pay that amount today. (Source: "Distribution History," Sunoco LP, last accessed July 28, 2021.)
In other words, although SUN stock went on a roller-coaster ride during this extraordinary economic period (that's why its yield fluctuated so much), its actual cash payout to unitholders was the same all along.
Sunoco is one of the leading fuel distributors in the U.S. Its core operations involve the distribution of motor fuel to approximately 10,000 convenience stores, independent dealers, commercial customers, and distributors in more than 30 states. The partnership also has refined-product transportation and terminaling assets.
Sunoco's fuel distribution business is anchored by the "Sunoco" brand, but the MLP also distributes other major brands—such as "Shell," "Chevron," and "Phillips 66"—as well as nonbranded fuel. (Source: "Investor Presentation: December 2020," Sunoco LP, last accessed July 28, 2021.)
Sunoco's business wasn't immune to impacts of the pandemic, but you might be surprised at just how strong its financials have been. In 2020, the partnership generated $517.0 million in distributable cash flow. Its actual cash distributions, on the other hand, totaled $345.0 million for the year. That means Sunoco had a distribution coverage ratio of 1.5, which was quite impressive, considering the company didn't cut its payout at all during the year. (Source: "Sunoco LP Announces Fourth Quarter and Full Year 2020 Financial and Operating Results," Sunoco LP, February 17, 2021.)
For the first quarter of 2021, Sunoco reported distributable cash flow of $108.0 million. Considering the partnership paid $87.0 million to Sunoco stock unitholders for the quarter, its distribution coverage ratio came in at 1.25. So again, there was a margin of safety. (Source: "Sunoco LP Announces First Quarter 2021 Financial and Operating Results and Development of Refined Products Terminal in Brownsville, Texas," Sunoco LP, May 6, 2021.)
At the time of this writing, Sunoco is yet to report its second-quarter earnings. But based on the results that are currently available, Sunoco achieved a trailing 12-month distribution coverage ratio (as of March 31) of about 1.35. That's a solid number, given the ups and downs that the energy sector had gone through during that period. And if SUN stock's distributions were safe during the tough times, the partnership should be able to keep paying them when things get better.
Bottom Line on Sunoco LP
While Sunoco LP's payout has been resilient, Sunoco stock can be quite volatile—just like other tickers in the energy sector.
As just mentioned, the partnership is expected to report its second-quarter earnings soon. Since stocks can make sizable moves after earnings reports are released, investors who want to earn an oversized yield from SUN stock should proceed with caution.