Sunoco LP: This 12.8% Yielder Is a Rare Find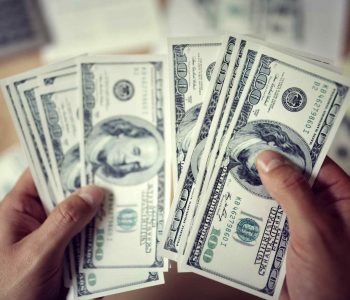 Looking for High-Yield Stocks? This One Could Be Special
Have you taken a look at Sunoco LP (NYSE:SUN) lately?
Even in today's low-interest-rate environment, the challenge is not about finding high-yield stocks—use a stock screener and you'll easily see dozens and dozens of companies yielding north of 10%. Instead, the challenge is finding high-yield stocks that can actually afford their payout.
Think about it, if a company offers an extremely high yield and can comfortably cover the payout, investors would rush to buy its shares. Before long, they would bid up the company's stock price and—due to the inverse relationship between dividend yield and stock price—the yield would drop.
And that's why, despite the abundance of high-yield stocks trading in today's market, many investors choose to stand on the sidelines.
And that's also why Sunoco LP stock could be special.
If you follow the energy industry, Sunoco LP should be a familiar name. It is the largest independent fuel distributor in the U.S., distributing multiple fuel brands to convenience stores, independent dealers, commercial customers, and distributors at around 10,000 sites located in 33 states.
Of course, energy investors would also know that the industry has not exactly been in the best of shape due to the COVID-19 pandemic. A lot of energy stocks are still deep in the doldrums. And, while Sunoco stock has climbed quite a bit since the market sell-off in March, it is still down about 16.5% year to date.
In this case, the inverse relationship between stock price and dividend yield means that SUN stock is offering a higher yield than before. Trading at $25.72 per unit at the time of this writing, Sunoco LP is providing an annual distribution yield of 12.8%.
At first glance, SUN stock looks like another one of the beaten-down high-yielders from the energy sector, which are not known to be the safest bets. However, if you were to go over the partnership's financials, you'd see that it was actually able to support that distribution level.
You see, Sunoco LP is a master limited partnership (MLP). And, like most MLPs, it reports something called distributable cash flow. By comparing this number to the actual cash distribution that an MLP paid for a given reporting period, investors can see whether the partnership was able to cover the payout.
Sunoco LP reported 2020 second-quarter results on August 5. The report showed that the MLP generated $122.0 million in distributable cash flow for the quarter, which actually represented a 20.8% increase year-over-year. Considering that Sunoco paid $87.0 million in total cash distributions to investors for the second quarter, it achieved a distribution coverage ratio of 1.41 times. (Source: "Sunoco LP Announces Second Quarter 2020 Financial and Operating Results," Sunoco LP, August 5, 2020.)
In other words, the partnership generated 41% more cash than what was needed to fulfill its distribution obligation for the quarter. Among the double-digit yielders, it's quite rare to find such strong distribution coverage.
In the 12-month period ended June 30, 2020, Sunoco LP's distribution coverage ratio was an even stronger 1.55 times.
The partnership also has a solid distribution history, which again, is a rare find among high-yield MLPs. Since Sunoco LP's initial public offering (IPO) in September 2012, its per-unit quarterly distribution rate has grown by a whopping 88.7%. Note that management has not reduced the payout since the IPO. (Source: "Distributions," Sunoco LP, last accessed September 14, 2020.)
In an investor presentation last December, the partnership said that one of its objectives was to maintain distribution coverage of approximately 1.2 times—a ratio that would leave a sizable margin of safety. (Source: "Investor Presentation December 2019," Sunoco LP, last accessed September 14, 2020.)
Of course, given the uncertainties facing the economy, many companies have changed their financial targets. However, in this year's second-quarter earnings conference call, Sunoco LP's vice president of investor relations and treasury, Scott Grischow, said, "…we're committed to maintaining the distribution and at – and operating at or above that coverage ratio that we've communicated in December of 1.2 times over the long-term." (Source: "Sunoco LP (SUN) CEO Joseph Kim on Q2 2020 Results – Earnings Call Transcript," Seeking Alpha, August 6, 2020.)
Bottom Line on Sunoco LPi
Ultimately, nothing is carved in stone, and high-yield stocks tend to be on the risky end of the dividend safety spectrum. But by covering its massive payout in what was a very challenging operating environment, Sunoco LP is a name that deserves a special look.