Sun Life Financial Inc (NYSE:SLF): Why Income Investors Should Consider This Top Dividend Stock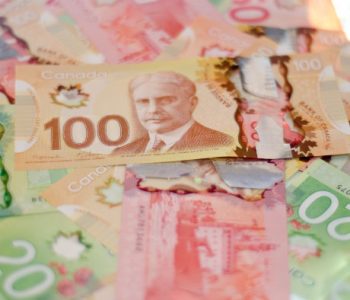 iStock.com/sam_wong
Own SLF Stock for Growing Dividends
Sun Life Financial Inc (NYSE:SLF) may not be a familiar name to U.S. investors, but it offers one of the best dividend growth opportunities in North America.
Headquartered in Toronto, Ontario, Canada, Sun Life Financial Inc is a multinational financial services company. While Sun Life is primarily known as a life insurance company, it also provides a variety of investment products, including mutual funds, segregated funds, annuities, and guaranteed investment products—as well as financial planning and asset management services.
Dividend Growth
Sun Life Financial pays quarterly dividends of CA$0.435 per share, which, at the current price, translates to an annual yield of 3.6%. While there are plenty of higher-yielding companies trading in the stock market, Sun Life still stands out, due to its ability to raise dividends.
Consider this: in 2007, the company was paying quarterly dividends of CA$0.32 per share. Today, the amount stands at CA$0.435 per share, which is an increase of 36%. (Source: "SFL – Sun Life Financial Inc. common shares," Sun Life Financial Inc, last accessed October 31, 2017.)
Note that even during the last financial crisis, a period in which some of the largest financial institutions had to cut back their dividends, Sun Life was still raising its payout to income investors.
Also Read:
Dividend Growth Stocks: A Top Real Estate Stock That's Not a REIT
Rock-Solid Business
Dividends come from a company's profits. In order for SLF stock to pay dividends indefinitely into the future, the company needs a steady, recurring business. The good news is, that's exactly what Sun Life Financial has.
Sun Life's history can be tracked all the way back to 1865. Today, it is a well-established financial services organization with CA$944.0 billion in total assets under management. The company's longevity works in its favor, because, when people are deciding which life insurance or investment products to buy, reputation plays a very important role. By being a name trusted for generations, Sun Life has acquired a huge client base. It now serves millions of customers in Canada, the U.S., Asia, the U.K., and other parts of the world. The premiums it collects on insurance policies, plus the management fees earned on its investment products, provide the company with a steady stream of revenue.
The business has been growing, too. In the first half of 2017, Sun life Financial generated underlying earnings of CA$2.05 per share, representing a 10.8% increase from the year-ago period. (Source: "Sun Life Financial Reports Second Quarter 2017 Results," Sun Life Financial Inc, August 9, 2017.)
And since the company declared and paid total dividends of CA$0.855 per share during this period, it achieved a payout ratio of 41.7%. With such a conservative payout ratio, Sun Life Financial not only leaves a wide margin of safety, it creates plenty of room for future dividend increases.
Final Thoughts on SLF Stock
While Sun Life Financial is a Canadian company, its shares also trade on the New York Stock Exchange (NYSE) under the ticker symbol SLF. Therefore, American investors can buy and sell its shares just as they would with a U.S. stock.
Bottom line: Sun Life Financial is far from being the highest-yielding company, but the dividend growth potential makes it worth considering.