Sun Life Financial Inc Hikes Dividend 12.6%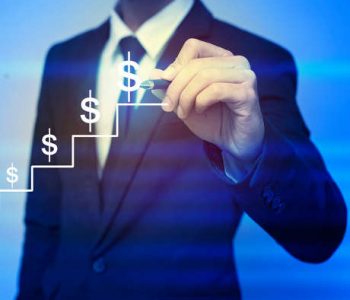 Insurers Sitting on Mountains of Cash
Going to hospitals is never fun, but at least it doesn't have to break the bank. Insurance companies like Sun Life Financial Inc (NYSE:SLF) help us weather those storms, but they obviously don't do it for free. Sun Life, in particular, is a cash cow.
Earlier this month, the insurance giant announced another dividend for its shareholders. The board of directors boosted the firm's quarterly payout from $0.28 to $0.32, reflecting a 12.6% quarter-to-quarter increase. (Source: "Sun Life Financial increases dividend," Sun Life Financial Inc, May 10, 2016.)
The company's annual yield is now $1.25 per share.
Sun Life is able to return this much capital to investors because its performance is consistently strong. With $3.7 billion in the bank and quarterly earnings up 22% from the year-ago period, Sun Life can clearly afford its juicy dividend. (Source: "Sun Life Financial Reports First Quarter 2016 Results," Sun Life Financial Inc, May 10, 2016.)
This quarter's performance was far from an outlier—it was characteristic of SLF stock.
"In a quarter characterized by volatile equity markets and low interest rates, we delivered earnings growth across all of our four pillars, generated a return on equity within our targeted range and announced a 4% increase in our common share dividend," said Dean Connor, president and chief executive officer of Sun Life Financial. "Our growth strategy remains on track." (Source: Ibid.)
Investors who owned Sun Life stock before June 1 are eligible to collect their dividends on June 30. This payment marks the company's 28th consecutive payout. As for the method of payment, shareholders who live in the U.S. or Canada can opt for an electronic delivery system.