Why Suncor Shares Are Going Crazy Today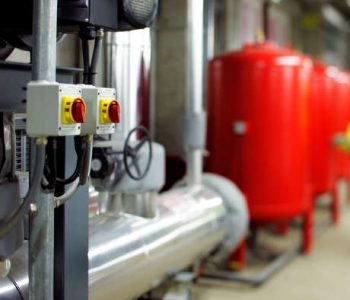 SU Stock Jumps on OPEC, Pipeline News
Shares of Canadian energy giant Suncor Energy Inc (NYSE:SU) stock soared Wednesday, following news that the Organization of the Petroleum Exporting Countries (OPEC) agreed to limit production and the approval of two major oil pipelines.
Members of OPEC are edging closer to a deal to cut oil output, according to people close to the matter. Members of the international cartel are expected to reduce output by more than 1.2 million barrels per day, representing about one percent of total global output. If finalized, the deal could reduce supplies below demand levels sooner than previously expected. (Source: "Oil Soars as OPEC Agrees to Cut Output," The Wall Street Journal, November 30, 2016.)
Energy prices surged on rumors of the announcement. Brent crude, the global benchmark for oil markets, rose more than seven percent. U.S. West Texas Intermediate crude futures increased $2.43, closing the trading session at $47.66 a barrel.
Energy stocks were boosted further after Canadian Prime Minister Justin Trudeau approved Kinder Morgan Inc.'s (NYSE:KMI) Trans "Mountain" pipeline and Enbridge Inc's "Line 3" to the U.S. Midwest. The news sent the Toronto Stock Exchange's energy sub-index surging 8.9% in midday trading. Shares of Suncor were one of the industry's best performers, with SU stock climbing $3.17, or 7.9%, to $43.23 per share. (Source: "Canadian energy stocks jump on pipeline approvals, OPEC news," The Globe & Mail, November 30, 2016.)
The one-two combination is great news for oil sand names like Suncor.
This region in Western Canada is one of the world's largest oil resources. It holds an estimated 170 billion barrels of oil, but it's trapped in layers of silt and sand. Operators have to build giant facilities to "wring" the petroleum out of it, resulting in an expensive process with thin profit margins.
The high-cost structure means earnings can be completely wiped out if oil prices drop. Suncor has struggled to maintain profitability through the industry's current turmoil, with SU stock plunging as much as 50% over the past two years. But now, with oil prices creeping above $50.00 per barrel, the worst could be over.
New pipelines are also good news for producers. Canadian crude trades at a discount to international benchmarks due to a shortage of export capacity. Oil producers have resorted to more expensive shipping methods, like rail and barges, just to get their products to customers.
The approval of Kinder Morgan's proposed expansion of its Trans Mountain pipeline, however, will nearly triple the capacity of an existing pipeline to 890,000 barrels per day. Better still, the project will increase Canadian crude exports to Asia and reduce the industry's dependence on the U.S. market. Analysts say this could cut the discount for oil sands crude, providing a big boost for the likes of SU stock.
Traders will be watching for more clarity from OPEC in the coming days. OPEC members have hinted they were targeting rates between $55.00 to $60.00 a barrel, a level that would give a boost to the economies in countries with energy exportation organizations that have been hit hard by low oil prices. If the cartel sticks to these objectives, it could signal the worst is over for producers like Suncor.
Investors will also have to consider the possibility of more pipeline approvals. In an interview with BNN on Wednesday, Canadian Natural Resource Minister Jim Carr said that the government is still evaluating TransCanada Inc's "Energy East" project, a proposal which would ship 1.1 million barrel of crude per day from Alberta to refineries on the country's east coast. A third export route would be a big boost for the oil sands industry, potentially providing another catalyst for Suncor stock. (Source: "Still room for Energy East after latest pipeline approvals: Natural Resources Minister," BNN, November 30, 2016.)