Study: Americans Nearing Retirement "Terrified" of Health Care Costs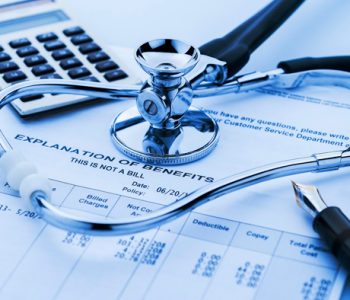 One-Third of Older Americans Couldn't Pay a $500.00 Medical Bill
Health care is expensive in the United States. According to a recent survey, more than 70% of Americans nearing retirement say that they are "terrified" of what health care costs could do to their retirement plans.
The Nationwide Retirement Institute (part of Nationwide Mutual Insurance Company) published the results of a survey of American adults aged 50 and older. It found that nearly three in four older adults say that one of their top fears in retirement is health care costs going out of control. (Source: "Americans Nearly Retirement 'Terrified' of Future Health Care Costs, Nationwide Study Finds," Nationwide Retirement Institute, December 7, 2016.)
"Year after year Americans cite health care costs as a major source of anxiety, particularly as they approach retirement," said John Carter, president of Nationwide's retirement plans business. "However, in our sixth annual survey, we are seeing more fear and uncertainty than ever."
Health care costs have been rising. According to Fidelity Investments, the average single 65-year-old woman entering retirement today would need $135,000 to cover health care costs in her retirement. For the average man, the amount is $125,000. (Source: "Health Care Costs for Couples in Retirement Rise to an Estimated $260,000, Fidelity Analysis Shows," Fidelity Investments, August 16, 2016.)
Therefore, an average couple entering retirement today would need to set aside $260,000 just to cover health care costs. This represents a six-percent increase from last year's estimate of $245,000.
So, are people prepared for the rising health care costs?
Well, the survey suggests that most older Americans acknowledge that they are unprepared for certain health care expenses. However, one in three of those nearing retirement say that they are not doing anything today to save for health care costs in retirement.
Moreover, one-third of respondents nearing retirement say that right now, they would not be able to pay for unplanned medical expenses that are even as low as $500.00. More than half say that they would have problems coming up with the money to cover $1,000 in unexpected medical expenses today.
Relatively common medical expenses such as X-rays can incur close to $1,000 in out-of-pocket costs, according to Carter.
"A good way those living in and preparing for retirement can address their fear is to establish and follow a sound plan," he said. (Source: Nationwide Retirement Institute, December 7, 2016, op cit.)