The Crazy Reason The Government Is Cutting Some Social Security Checks?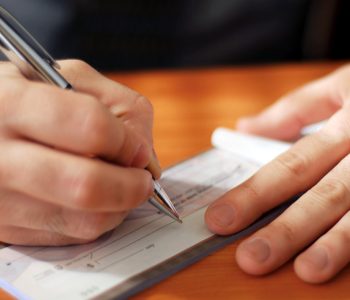 Social Security Checks Are Being Reduced for Unpaid Student Debt
Social Security checks don't pay that much. And if you have unpaid student loans, your Social Security checks could be further reduced.
According to a new report from the Government Accountability Office (GAO), the government has collected about $1.1 billion from Social Security recipients to go toward unpaid student loans since 2001. In 2015 alone, the government took $171 million in Social Security payments from seniors who defaulted on student loans. (Source: "Social Security Offsets: Improvements to Program Design Could Better Assist Older Student Loan Borrowers with Obtaining Permitted Relief," U.S. Government Accountability Office, December 19, 2016.)
Student loans are not just a burden for millennials. GAO said that Americans over the age of 50 are the fastest-growing group with student debt. Over the last decade, the amount of student loan debt held by borrowers age 50 to 64 has more than quadrupled from $43 billion to $183 billion.
As a result, more and more seniors had their Social Security benefits garnished each month to repay those student loans. The report found that in fiscal 2015, approximately 114,000 Americans over the age of 50 saw their Social Security benefits reduced. Moreover, more than half of these 114,000 borrowers were receiving Social Security disability benefits rather than Social Security retirement income.
The report noted that many older borrowers subject to offset have their Social Security benefits reduced below the federal poverty guideline. GAO said that this is because the threshold to protect benefits, which was implemented by regulation in 1998, is not adjusted for cost of living.
In fiscal 2015, about 67,300 borrowers in the 50 and older age category had benefits below the poverty guideline—a huge increase from 8,300 borrowers in 2004.
"This report shows us that seniors clearly aren't immune to the student loan crisis—they're deeply impacted by this issue to the point that it's leaving many of them in a dire financial situation," said Senator Claire McCaskill in a statement on Tuesday. "We could have hundreds of thousands of American seniors living in poverty due to garnished Social Security benefits if this trend continues, and we shouldn't allow that to happen." (Source: "McCaskill-Warren GAO Report Shows Shocking Increase in Student Loan Debt Among Seniors," United States Senator Claire McCaskill, December 20, 2016.)