Strong U.S. Economy Could Send Interest Rates Soaring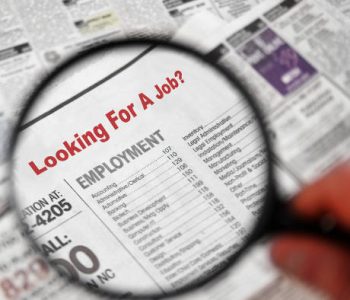 Strong Economy Could Mean Higher Interest Rates Coming
November's stunning employment report shows that the U.S. economy is still adding jobs at a healthy clip, which could give the Fed the green light to hike interest rates later this month.
The U.S. economy added 178,000 nonfarm jobs in November from the prior month, according to a Labor Department report published on Friday. The unemployment rate dropped to 4.6% last month, the lowest level since August 2007. (Source: "Statement of US Labor Secretary Perez On November Employment Numbers," United States Department of Labor, December 2, 2016.)
Economists surveyed by Reuters had expected 180,000 new jobs and a jobless rate of 4.9% in November. (Source: "Case for rate hike 'clearly strengthened' this month: Fed's Powell," Reuters, November 29, 2016.)
The data also suggested that people who have been sidelined from the labor force for quite some time are starting to get back into the workplace. A broad measure of unemployment and underemployment, which includes those in part-time jobs who want full-time positions and people who have stopped seeking work, was 9.3% in November. This was a decrease from October's 9.5% and the lowest level seen since April 2008. (Source: "U.S. Nonfarm Payrolls Rose 178,000 in November; Unemployment Rate Falls to 4.6% — Update," Morningstar, December 2, 2016.)
Signs of enduring labor-market growth could push the Federal Reserve to raise interest rates later this month. Job gains have averaged 180,000 a month so far this year, higher than the 200,000 jobs per month that Fed Chairwoman Janet Yellen says are needed to absorb new entrants into the labor force and draw workers off the sidelines. The string of strong reports means the central bank's stimulus measures are no longer needed, according to Fed officials.
"In my view, the case for an increase in the federal funds rate has clearly strengthened since our previous meeting earlier this month," Fed governor Jerome Powell said earlier this week. (Source: Reuters, November 29, 2016, op cit.)
Investors will be watching the Fed's December 13–14 policy meeting for the final decision on interest rates. Friday's employment report was the last to be released before the open markets committee convenes. Following a strong of strong economic reports, traders are bracing themselves for the second rate rate in a decade.