Strattec Security Corp. Hikes Dividend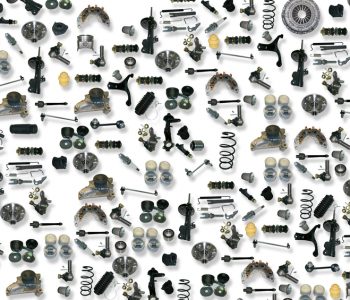 Raises Quarterly Dividend Rate by 8%
On Thursday, Strattec Security Corporation (NASDAQ:STRT) announced that the company's board of directors has declared a quarterly cash dividend of $0.14 per share, representing an eight percent increase from its current quarterly payout of $0.13 per share. The dividend will be payable on September 30, 2016 to shareholders of record as of September 16. (Source: "Strattec Security Corporation Increases Quarterly Dividend," Strattec Security Corporation, August 25, 2016.)
Strattec Security makes automotive access control products under the "VAST" brand name, primarily in the U.S. Its products include mechanical locks and keys, electronically enhanced locks and keys, steering column and instrument panel ignition lock housings, latches, power life gate systems, and other related products. The company was founded in 1995 and is headquartered in Milwaukee, Wisconsin.
After the increase, Strattec Security has an annual dividend yield of 1.29%.
While dividends are on the rise, the company's business has been less impressive. Strattec Security reported earnings earlier this month, and in the company's fiscal fourth quarter, which ended July 3, net sales totaled $108.3 million. While the number represented a sizable increase from the $98.4 million earned in the year-ago period, this fiscal quarter did include an additional week, which has increased sales by around $7.5 million. (Source: "Strattec Security Corporation Reports Fiscal 2016 Fourth Quarter and Full Year Operating Results," Strattec Security Corporation, August 11, 2016.)
Net income came in at $584,000 for the quarter, a more-than-50% drop from the $1.2 million earned in the year-ago quarter. The company said that the year-over-year deterioration in the bottom line was mainly due to the company's one-third share of a $6.0-million non-cash impairment charge related to investments in a joint venture in India.
"Even though we recognized a non-cash impairment charge during the current quarter on last year's investment in India, I still believe it strategically strengthens our VAST global footprint for maintaining existing and winning new business throughout the rest of the world," remarked Frank Krejci, Strattec's president and chief executive officer. (Source: Ibid.)
Note that the company has started building its new painting and assembly facility in Leon, Mexico. Production at the new facility is expected to begin in mid-2017.