This Out-of-Favor Stock Is the Highest-Yielding Name in Warren Buffett's Portfolio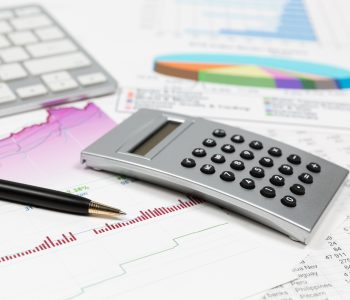 iStock.com/a-wrangler
A Warren Buffett Dividend Stock You Likely Haven't Considered
In his legendary investing carrier, Warren Buffett has picked many stocks that went through the roof. But over the years, dividends have also played a critical role in boosting his investment returns. In today's article, I'm going to show you one of the most solid dividend plays in Warren Buffett's portfolio.
The company in question is STORE Capital Corp (NYSE:STOR), a real estate investment trust (REIT) headquartered in Scottsdale, Arizona. Compared to the well-known Warren Buffett holdings such as Apple Inc. (NASDAQ:AAPL) and Kraft Heinz Co (NASDAQ:KHC), STORE Capital Corp may not sound like a familiar name. But the company does stand out due to its generous dividend policy.
Paying $0.31 per share on a quarterly basis, STORE Capital offers an annual dividend yield of 5.06%, making it the highest-yielding company in Warren Buffett's portfolio.
STORE Capital completed its initial public offering in November 2014, but didn't really get much investor attention until last June, when it announced that Buffett's Berkshire Hathaway Inc. (NYSE:BRK.B) had taken a $377.0-million stake in the company. Berkshire acquired 18.6 million shares of STOR stock through a private placement, becoming the third-largest owner of the company. (Source: "STORE Capital Announces Investment from Berkshire Hathaway," STORE Capital Corp, June 26, 2017.)
However, rather than shooting through the roof like some of Buffett's other investments, STORE Capital hasn't been an investor favorite lately. Over the last three months, STOR stock slipped almost five percent.
The reason is simple. Interest rates have been rising, and real estate investment trusts tend to have a significant amount of debt. With the market anticipating four rate hikes from the U.S. Federal Reserve this year, investors are uncertain whether real estate companies can handle higher debt repayment burdens. Some REITs have even become targets for short sellers.
The thing is, the situation at STORE Capital may not be as bad as many have thought. According to the company's latest investor presentation, almost all of STORE Capital's debt was borrowed for the long term at fixed interest rates. Therefore, even if interest rates go up significantly, the impact on the company's financials would likely be limited. (Source: "2017 Fourth Quarter Investor Presentation," STORE Capital Corp, last accessed March 9, 2018.)
At the same time, STORE Capital has a rock-solid business to support its generous dividend policy. The company's name "STORE" stands for "Single Tenant Operational Real Estate." Its portfolio consists of investments in 1,921 properties leased to 397 tenants. By the end of 2017, these properties were 99.6% leased, with a weighted average remaining lease contract term of approximately 14 years. (Source: "STORE Capital Announces Fourth Quarter and Full Year 2017 Operating Results," STORE Capital Corp, February 22, 2018.)
Because tenants have to pay rent every month, the company can generate recurring cash flows and distribute some of that to investors through regular dividend payments.
The payout has been growing too. Since STORE Capital went public in 2014, it has raised its quarterly dividend rate every single year, by a total of 24%. (Source: "Dividends," STORE Capital Corp, last accessed March 9, 2018.)
Going forward, the company is in a good place to continue raising its dividends. In the most recent quarter, STORE Capital's revenue grew 17.6% year-over-year to $120.1 million. Adjusted funds from operations, a critical measure of a REIT's operating cash flow, increased 22.4% year-over-year to $82.2 million.
In full-year 2017, the company declared total dividends of $1.20 per share while earning $1.71 per share in adjusted funds from operations. In other words, STORE Capital was paying out just over 70% of its operating cash flow, which leaves plenty of room for future dividend increases.
Ultimately, you can find stocks that offer higher yields. But with a five-percent payout that's well-positioned to grow, this Warren Buffett dividend stock deserves a look.