STORE Capital Corp: This 4.2% Yielder Looks Solid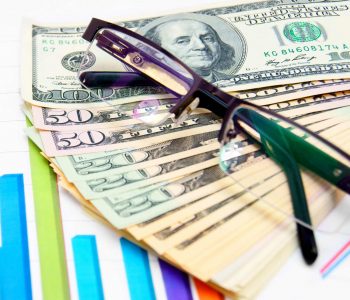 Is STOR Stock the Best REIT for Income Investors?
One of the challenges for income investors today is that, because of the huge market rally over the past year, most stocks have gotten more expensive, which means their yields are lower than before.
We can't go back in time and buy stocks when they were cheaper, but we can find exceptions in the current market. While the broad indices were able to quickly shrug off the COVID-19-induced sell-off and soar to new heights, there are actually solid companies today trading at prices that are below their pre-pandemic levels.
Check out STORE Capital Corp (NYSE:STOR), for instance.
STORE Capital is a real estate investment trust (REIT) headquartered in Scottsdale, AZ. The company's name stands for Single Tenant Operational Real Estate, which is the company's target market. As of March 31, the REIT's portfolio had investments in 2,656 properties located across 49 states. (Source: "2021 First Quarter Investor Presentation," STORE Capital Corp, last accessed June 25, 2021.)
Other than being diversified geographically, STORE Capital's portfolio is diversified across industries. In particular, those 2,656 properties are leased to 522 tenants from 117 different industries. As a result, even if one industry or region enters a downturn, the impact on the REIT's company-level financials will likely be limited.
Of course, the COVID-19 pandemic has affected more than just one industry, and certainly more than one region. STORE Capital wasn't immune to those impacts. Its rent collection deteriorated in the early days of the outbreak. The good news is that, with the economy reopening, the REIT's figures improved very quickly. From May to October 2020, its monthly rent and interest collection rate rose from 70% to 90%. (Source: "STORE Capital Announces October Rent Collections of 90%," STORE Capital Corp, October 21, 2020.)
The most impressive part, though, is what the company was able to do with its dividends. Because of how severely the pandemic had affected the economy, plenty of REITs slashed their payouts in 2020.
Not STORE Capital, though. The company maintained its payout during the height of the crisis and actually announced a 2.9% dividend hike in the third quarter of 2020. (Source: "Dividends," STORE Capital Corp, last accessed June 25, 2021.)
REITs are mostly considered income investments, so given that STORE Capital's business bounced back and that it's actually paying higher dividends than before the pandemic, one might expect its stock to get more investor attention. But that hasn't really been the case. While STORE Capital stock has been steadily climbing since the market crash in March 2020, it's still trading below where it was right before the crash.
Combining a higher cash payout with the fact that STOR stock did not soar to new heights, the REIT is able to offer a very generous annual dividend yield of 4.2% at the time of this writing.
The financials look solid as well. In 2020, STORE Capital generated $694.3 million of total revenue, which actually represented a 4.3% increase from the $665.7 million earned in 2019. (Source: "STORE Capital Announces Fourth Quarter and Full Year 2020 Operating Results," STORE Capital Corp, February 25, 2021.)
Its adjusted funds from operations (AFFO), a critical measure of a REIT's operating performance, totaled $463.0 million ($1.83 per share) in 2020, compared to $458.1 million ($1.99 per share) in 2019. While its AFFO declined on a per-share basis, the amount was in excess of STORE Capital's total dividends of $1.42 per share paid for 2020.
In the first quarter of 2021, the REIT"s total revenue grew by another 2.5% year-over-year to $182.3 million. Its AFFO came in at $125.2 million, or $0.47 per share. Considering that the company declared a cash dividend of $0.36 per share for the first quarter, its AFFO once again covered the payout. (Source: "STORE Capital Announces First Quarter 2021 Operating Results," STORE Capital Corp, May 6, 2021.)
Management has reaffirmed their guidance for 2021. They expect the REIT to earn AFFO per share between $1.90 and $1.96 this year. If this target range is achieved, STORE Capital won't only cover its payout with ease, but will also make a solid improvement from its AFFO of $1.83 per share in 2020.
Bottom Line on STORE Capital Corp
Ultimately, it's the solid real estate portfolio that makes STORE Capital stock a safe dividend payer. At the end of March, STORE Capital Corp's portfolio had an occupancy rate of 99.6% and a weighted average remaining lease term of approximately 14 years. Notably, only 3.8% of the leases in the portfolio are scheduled to expire in the next five years, so the REIT is well positioned to generate a predictable stream of cash flow.
To income investors, that means there are many more years of reliable dividends to look forward to from STOR stock.