These Stocks Have Paid Dividends Since the 1800s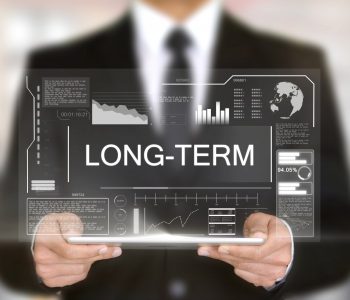 iStock.com/RollingCamera
Dividend Stocks to Own Forever
What do Exxon Mobil Corporation (NYSE:XOM), Stanley Black & Decker, Inc. (NYSE:SWK), and Procter & Gamble Co (NYSE:PG) all have in common?
At first glance, not too much. These companies work in completely separate industries and don't get mentioned together very often.
Here's the common thread: these stocks have each paid out dividends for over a century. Through all the chaos of the last 100 years or more, long-time shareholders in these businesses could always count on a distribution check arriving in their mailbox.
How did they do it? It's simple, really.
These stocks all belong to an elite category of investments I have nicknamed "Forever Assets." These firms have created wealth, not just over weeks or years, but for generations. When you own names like these, you no longer have to worry about inflation, bear markets, or asset bubbles.
To drive this point home, I've published my list of the oldest Forever Assets below. Each of the stocks here has mailed out dividends to shareholders for more than a century. The oldest firm here has been in business since 1829, the first year that Andrew Jackson sat in the White House.
Think about everything that has happened since that time: wars, depressions, asset bubbles, and stock market crashes. Yet, through it all, these firms still managed to mail out checks to their loyal investors. Anyone who bought shares and stuck the certificates in a drawer would have made a fortune.
To be clear, the table below doesn't represent a list of "buy" recommendations. Some of these stocks trade at outsized multiples and don't look like good investments right this second. That said, the list below constitutes a great place to begin researching.
| | | | |
| --- | --- | --- | --- |
| Company | Paid Dividends Since | Number of Years | Yield |
| Bank of Montreal | 1829 | 189 | 3.9% |
| Bank of Nova Scotia | 1832 | 186 | 4.2% |
| Toronto-Dominion Bank | 1857 | 161 | 3.6% |
| Canadian Imperial Bank of Commerce | 1868 | 150 | 4.6% |
| Royal Bank of Canada | 1870 | 148 | 3.8% |
| Laurentian Bank of Canada | 1871 | 147 | 5.3% |
| Stanley Black & Decker, Inc | 1877 | 141 | 1.6% |
| BCE Inc. | 1881 | 137 | 5.4% |
| Exxon Mobil Corporation | 1882 | 136 | 4.2% |
| Consolidated Edison, Inc. | 1885 | 133 | 3.7% |
| Imperial Oil Ltd | 1891 | 127 | 1.9% |
| Procter & Gamble Co | 1891 | 127 | 3.5% |
| The Coca-Cola Co | 1893 | 125 | 3.7% |
| Colgate-Palmolive Company | 1895 | 123 | 2.3% |
| PPG Industries, Inc. | 1899 | 119 | 1.6% |
(Source: Yahoo! Finance.)
Canadian banks dominate this list, and for good reason. Canada has maintained strict regulations over its banking sector, in contrast to our cowboy-like financial system in the United States. Such a conservative financial culture has created one of the safest banking systems in the world. Canadian banks routinely top the lists of the strongest financial institutions in the world. They also have some of the longest dividend track records of any publicly traded companies.
With Colgate-Palmolive Company (NYSE:CL), you have a pretty straightforward story. It's a well-run household products company serving millions of customers worldwide. People tend to keep brushing their teeth, even during recessions. And because most of us are careful about what we put in our mouths, Colgate doesn't have to worry about customers switching to competitors. This formula has allowed Colgate to pay out dividends for over a century.
A lot of the names on this list probably don't shock readers, like The Coca-Cola Co (NYSE:KO). Most investors disregard this stock because future earnings growth will likely be mediocre at best. Yet this business gushes cash flow, paying out a total shareholder yield—dividend plus buybacks—of nearly seven percent. Shareholders who sit around cashing these checks will do seriously well as the years tick by.
So, will President Trump launch a trade war with China? Do we need to worry about rising inflation? How will higher interest rates impact the stock market?
My approach? Let's just tune out all of the noise. If history is any guide, these Forever Assets will just keep paying out big, growing dividends to their shareholders.