The Stock Market's Secret Source of Big, Safe Yields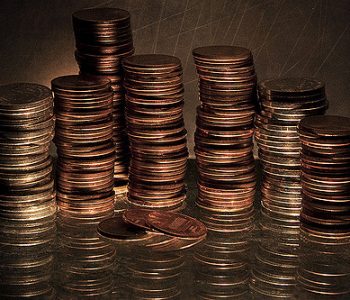 gfpeck/Flickr
"Secret" Dividends Yield Up to 10%
Call it the great dividend boom. Worldwide distributions hit an all-time record last quarter, according to the Janus Henderson Global Dividend Index. Investors collected $447.5 billion during the reporting period, up 5.4% from the previous year. (Source: Janus Henderson Global Dividend Index – August 2017, Janus Henderson, last accessed September 18, 2017.)
You're talking almost $5.0 billion each day. At least, that's the official number. The real payout is actually much higher. In addition to normal dividends, companies often make "special" distributions that go unreported. These extra payments, of course, get mailed out openly and fairly to all investors. They aren't, however, usually reflected in the yields you see quoted on big financial sites like MSN, Yahoo! Finance, or TheStreet.com.
I call them Wall Street's "secret payouts:" the stock market's source of big, safe yields hiding in plain sight. And for those willing to do the extra legwork, they can represent a lucrative income stream.
Take Main Street Capital Corporation (NYSE:MAIN), for example. If you check Google Finance, you'll see the dividend reported as $2.28 per share. Based on the current stock price, that comes out to an annual yield of 5.7%.
This figure isn't wrong, but it's not entirely correct, either. In addition to a monthly dividend, Main Street mails a supplemental distribution every six months. Google Finance–and most other financial sites, for that matter–usually don't include these extra dividends in their yield calculations.
Needless to say, this means the stated payout you see online is way too low. If we take these special dividends into account, the trailing yield on Main Street shares jumps to nearly 10%. Most investors struggle to earn decent investment income, yet here is a safe, double-digit distribution almost nobody talks about.
Costco Wholesale Corporation (NYSE:COST) is another great example. Shares only pay out 1.2%, according to Yahoo! Finance. At quick survey of MSN, Google Finance, and TheStreet.com shows the same number.
Thing is, this figure doesn't include the huge special dividends Costco pays out on occasion. Last May, for example, executives paid out a $3.0 billion one-time distribution, which came out to $7.00 per share. This bring the trailing yield on Costco stock up to a tidy 5.5%.
These special dividends don't come every year; management only pays them out when they have too much cash piling up on their balance sheet. The stock, though, represents a far better income idea than what a quick glace at Yahoo! Finance might initially suggest.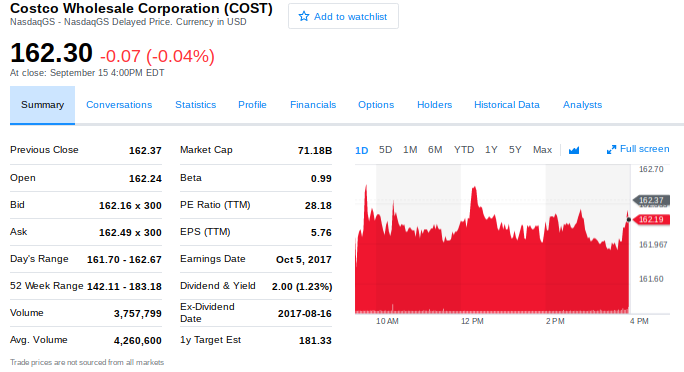 Source: "Costco Wholesale Corporation (COST)," Yahoo! Finance, last accessed September 18, 2017.

If you know where to look, you can start finding these secret payouts all over Wall Street. Ford Motor Company (NYSE:F). paid a special dividend earlier this year. Aircraft parts supplier TransDigm Group Incorporated (NYSE: TDG) recently announced a $22.00 one-time payout, representing an 8.1% overnight yield.
I don't recommend every stock that pays a special dividend, of course. As you might expect, some are on shaky financial ground. You do have enough diversity and variety in this group, however, to build a lucrative income stream.
The Bottom Line on Wall Street's "Secret Payouts"
If pulling down yields of seven percent or more sounds good to you, then you need to take a look for Wall Street's secret payouts. Sure, it takes some legwork, but for those willing to put in the time, this elite group of dividend stocks can really pay off.