Critical Market Indicator "Just Flashed Red"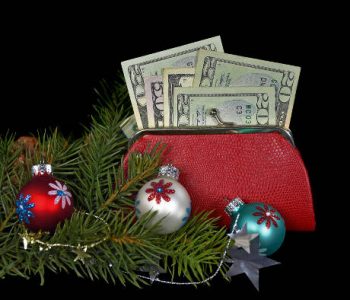 The Last Time This Happened, the Stock Market Crashed 56%
The last time investors were this bullish, we saw a stock market crash of over 50%.
Investor sentiment hit a nine-year high in November, according to the Wells Fargo/Gallup Investor and Retirement Optimism Index. The indicator registered 96 last month, marking the third straight quarterly rise and up from 79 in the third quarter. (Source: "Wells Fargo/Gallup Survey: U.S. Investor Optimism Surges on Prospects of a Better Economy," Wells Fargo * Co, December 20, 2016.)
Of the seven index components, investor optimism improved the most on the outlook for the broader economy. Nearly 57% of respondents were optimistic on the U.S. economy, up from 45% in the third quarter. Only 27% were pessimistic, down from 35% in the previous survey.
"There's a reason for the optimism as the U.S. economy is slowly chugging along." Scott Wren, senior global equity strategist at the Wells Fargo Investment Institute, said in the release. "Whether the markets are experiencing a post-election or Santa Claus rally, investors should continue to focus on the fundamentals, valuations, and where the economy and earnings are headed over the next six to 12 months."
Improving investor sentiment tends to be a bearish signal. When public opinion reaches a consensus, it is usually wrong. Historically, investors get too bearish after they have already fallen and too bullish after prices have risen.
The last time investor sentiment was this optimistic was May 2007. That month, the index reported a reading of 95. Over the next two years, we saw a broader stock market crash of 56%.
A number of stock market indicators also suggest that stock market levels may be getting frothy. The CBOE Volatility Index (VIX), which some traders call the "investor fear gauge," is nearing record lows. Other metrics, including junk bond demand, the put/call options ratio, and the number of stocks hitting 52-week highs, indicate investor sentiment is extremely bullish.
Of course, trader enthusiasm is no guarantee of a stock market crash. The previous financial crisis was triggered by toxic mortgage debts, not inflated equity valuations. The number, though, does suggest that the easy money from the recent stock market rally has already been made.