Stock Market: 4 Top Stocks Poised to Raise Their Dividends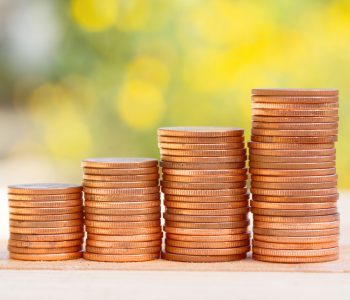 iStock.com/ieang
These Dividend Payers Can Beat Stock Market Uncertainty
What if the stock market crashes? What if interest rates rise? What if the economy goes into the toilet?
These are the frequently asked questions I get every day from readers. For many investors, fear of the unknown represents the biggest obstacle to investing.
But there's one aspect about the stock market you can hang your hat on: dividends. If you own a solid dividend-paying business, you can be almost certain you'll get a check each quarter. And that money will likely continue to roll in through recessions, trade wars, and flash crashes.
For me, at least, that steady income makes it easier to deal with the stock market's inevitable ups and downs.
But here's the best part: some companies are so predictable, you can actually set your watch to when they'll raise their payouts. Over time, those little dividend hikes can turn a small income stream into a raging river of cash flow.
With that in mind, I put together a list of four dividend stocks that are likely to boost their dividends in the next few months.
McDonald's Corp
McDonald's Corp (NYSE:MCD) has had a lot going for it lately. The initiative to refranchise stores has dramatically boosted the company's earnings. And sales have soared on the back of the company's all-day breakfast promotion and other new menu items.
This has given executives plenty of cash flow to pay for investors' favorite treat: dividend hikes. Last September, McDonald's announced its 43rd consecutive distribution increase. I'm willing to bet a value meal that the company will repeat the accomplishment again this fall.
J M Smucker Co
Mention J M Smucker Co (NYSE:SJM) and most people think of the company's namesake jam. But over the years, the consumer staples giant has accumulated a number of top brands, including "Jif" peanut butter, "Crisco" shortening, "Milk-Bone" dog treats, and "Folgers" coffee.
People tend to be careful about what they put in their mouths, so they'll pay a premium for brands they trust. And by maintaining relationships with retailers, J M Smucker can always command the best shelf space at stores.
This entrenched market position has allowed the company to boost its distribution to shareholders for 21 consecutive years. I fully expect a 22nd increase for SJM stock to be announced later this summer.
Bank of America Corp
Bank of America Corp (NYSE:BAC) raised its fees on a host of products earlier this year, in addition to introducing service charges on once-free services.
I couldn't believe how much I paid last week to withdraw money from an ATM; my faced turned almost apoplectic, with veins so swollen they looked about to rupture and burst. In fact, I suspect management will soon charge bank robbers a fee to get in, all of this while collecting another fee for parking.
But while customers may hate getting nickel and dimed for basic services, shareholders don't mind. Since the last financial crisis, Bank of America has emerged a cash machine. Executives have boosted the distribution fifteenfold since 2010.
Lockheed Martin Corporation
It's a scary world out there, except for defense contractors. With unrest in Venezuela, chaos across the Middle East, and North Korea on the nuclear button, America's military now has operations around the world.
That's great news for Lockheed Martin Corporation (NYSE:LMT), which has seen its revenues surge as the United States and foreign governments ramp up their defense spending.
Lockheed executives have returned most of that money to shareholders in the form of dividends and stock buybacks. Last September, Lockheed Martin announced a double-digit dividend bump to investors, on the back of record profits. I expect an even larger dividend increase from LMT stock this year.