This Is Why SBUX Stock Is Plunging After-Hours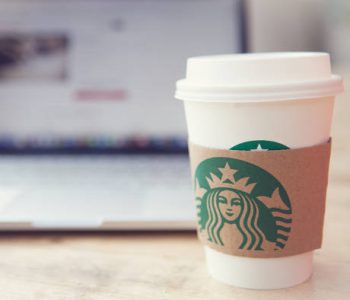 SBUX Stock Plunges on Management Shakeup
Starbucks Corporation's (NASDAQ:SBUX) Howard Schultz announced that he's stepping down from leading the coffee giant, sending shares of SBUX stock plunging in after-hours trading.
In a statement on Thursday, the Seattle-based company announced Schultz will step down from his Chief Executive Officer role next year, handing the reins to Chief Operating Officer Kevin Johnson. Johnson, a former technology executive who has served on the executive team for two years, will take the CEO job on April 3. (Source: Starbucks Announces New Leadership Structure to Drive Next Wave of Global Growth, Business Wire, December 1, 2016.)
Schultz will be appointed Executive Chairman. According to the company, he will shift his focus to Starbucks' higher-end "Reserve" line and the company's social initiatives.
"I am delighted that Kevin Johnson — our current president, coo, a seven-year board member and my partner in running every facet of Starbucks business over the last two years — has agreed to assume the duties of Starbucks chief executive officer." Schultz wrote in the company's press release."This move ideally positions Starbucks to continue profitably growing our core business around the world into the future." (Source: Ibid.)
SBUX stock dropped 3.6% to $58.51 in late trading in New York after the leadership change was announced.
Investors have good reason to be worried. The last time Schultz left his post, SBUX stock cratered 50% after a failed expansion. Schultz was forced to return after his hiatus in 2008, during which time he led the company's financial turnaround.
To calm shareholder fears, executives did their best to address analysts' concerns. In a call with investors on Thursday, Schultz emphasized he would continue to play an active role in the business. He also he believes Starbucks' management team today has capabilities and experience the company lacked in 2000.
"I'm not leaving the company. I'm here every single day," Schultz said in Thursday's call. "The differences between then and now couldn't be greater. In 2007, 2008, the country was going through a cataclysmic financial crisis that affected all companies, especially consumer brands, and Starbucks was not immune." (Source: "Starbucks CEO Howard Schultz is stepping down," Business Insider, December 1, 2016.)
How large of a role Schultz will play at Starbucks is still an open question. He has been a supporter of presidential nominee Hillary Clinton and vocal on a number of progressive political issues. Some analysts have already questioned whether he would pursue his own run for public office.
Regardless, new CEO Johnson will face a number of challenges when he takes over SBUX stock. The chain is facing new competition from specialty roasters like Stumptown and Intelligentsia, as well as from mass coffee purveyors like Dunkin Brands Group Inc (NASDAQ:DNKN). Lower mall foot traffic from online shopping has also taken a bite out of sales. Johnson will have to lay out a plan to address these threats if he wants to maintain investor confidence post-Schultz.