Starbucks Corporation: Forget the Bears, Own SBUX Stock for Dividends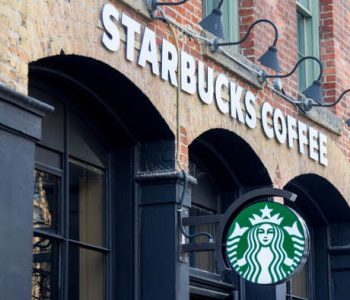 iStock.com/BalkansCat
Is the Latest Tumble in Starbucks Stock an Opportunity for Income Investors?
Even with a serious pullback earlier this year, the U.S. stock market remains bloated. The Dow Jones Industrial Average, the S&P 500 Index, and the Nasdaq Composite are still near their all-time highs. That's why for value-driven income investors, beaten-down stocks like Starbucks Corporation (NASDAQ:SBUX) might be worth a look.
On Tuesday, June 19, Starbucks announced that it would slow down the expansion of its licensed stores. Moreover, it plans to close approximately 150 company-operated stores in its fiscal year 2019. Historically, Starbucks closes about 50 of these stores annually. (Source: "Starbucks Announces Strategic Priorities and Operational Initiatives to Accelerate Growth and Create Long-Term Shareholder Value," Starbucks Corporation, June 19, 2018.)
Investors didn't like the news. In the trading day following the company's announcement, Starbucks stock plunged more than nine percent. That's quite a drop considering that Starbucks Corporation is a huge company commanding more than $70.0 billion of market capitalization.
"We must move faster to address the more rapidly changing preferences and needs of our customers," said Kevin Johnson, President and CEO of Starbucks. "Over the past year we have taken several actions to streamline the company, positioning us to increase our innovation agility as an organization and enhance focus on our core value drivers which serve as the foundation to re-accelerate growth and create long-term shareholder value," he continued. (Source: Ibid.)
So, where does that leave us? Well, in my opinion, the latest tumble in SBUX stock could represent an opportunity for income investors.
Starbucks Corporation: A Consistent Dividend Grower
You see, Starbucks stock pays a decent dividend. Its 2.3% annual yield may not seem like much, but keep in mind that the average S&P 500 company pays just 1.8% at the moment. (Source: "S&P 500 Dividend Yield," Multpl.com, last accessed June 20, 2018.)
The payout has also been growing. Starbucks initiated its dividend policy in 2010 with its first payment of $0.05 per share (adjusted for a two-for-one stock split in 2015). Since then, the company has raised its payout every single year. (Source: "Dividend & Stock Split History," Starbucks Corporation, last accessed June 20, 2018.)
The latest dividend hike arrived last November, when the company announced a 20% increase to its quarterly dividend rate to $0.30 per share. In other words, since Starbucks began dividends in 2010, its per share payout has increased by a staggering 500%.
And if you are wondering whether those dividend hikes might be too aggressive, don't worry; while the latest SBUX stock news didn't seem that encouraging, the company still makes way more money than what's needed to meet its dividend obligations.
Rock-Solid Financials
In the second quarter of Starbucks' fiscal year 2018, which ended April 1, 2018, the company generated adjusted earnings of $0.53 per share, representing an 18% increase year-over-year. The amount easily covered its quarterly dividend rate of $0.30 per share. (Source: "Starbucks Reports Record Q2 Fiscal 2018 Results," Starbucks Corporation, April 26, 2018.)
In the first half of the fiscal year, Starbucks's adjusted earnings totaled $1.18 per share. Considering that the company declared total dividends of $0.60 per share during this period, it achieved a payout ratio of 50.8%.
Going forward, management expects Starbucks to earn an adjusted net income of between $2.48 per share and $2.53 per share for full-year fiscal 2018. If the company achieves the midpoint of the guidance range, its expected annual dividend payment of $1.20 per share would translate to a payout ratio of just 47.9%.
As a rule of thumb, I like companies that pay out less than 75% of their profits due to the margin of safety. In the case of Starbucks, these payouts are more than safe.
More Dividend Hikes to Come?
Mind you, the press release that led to the latest downturn in SBUX stock contained more than just bad news. For instance, the company said that it has added five million new digitally registered customers since April 2018. Moreover, it also added two million active "Starbucks Rewards" members, representing a 13% increase year-over-year.
At the same time, management has decided to return more cash to investors. At the beginning of this fiscal year, Starbucks was planning to return $15.0 billion to shareholders in the form of buybacks and dividends through its fiscal 2020. In Tuesday's press release, the company added another $10.0 billion to the plan, bringing the expected total shareholder return to approximately $25.0 billion.
Of course, it's yet to be determined how much of that cash return will be in the form of dividends and how much will be buybacks. But right now, one thing is certain: due to the company's conservative payout ratio and impressive dividend growth history, management will want to continue that track record. This means that for dividend investors of Starbucks stock, the best could be yet to come.