STAG Stock: Earn Monthly Dividends from E-Commerce?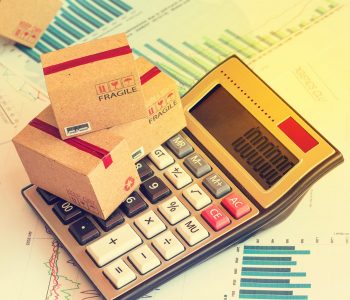 iStock.com/small smiles
Top Monthly Dividend Stock to Consider
It's no secret that the e-commerce industry has been firing on all cylinders. When consumers can buy nearly everything—including fresh groceries—with the click of a button, many online vendors are making money hand over fist.
The thing is, though, investing in e-commerce is not exactly risk-free. While early investors have hit the jackpot with Amazon.com, Inc. (NASDAQ:AMZN), not every e-commerce stock shot through the roof. For instance, Salt Lake City-based online retailer Overstock.com Inc (NASDAQ:OSTK) saw its share price plunging more than 40% since the beginning of this year.
Moreover, in the e-commerce industry, even the most successful companies tend to reinvest a significant portion of their profits in order to maintain their competitive edge and grow their business. That leaves limited resources to set up a dividend policy.
That's why, despite their dominance, e-commerce behemoths like Amazon, eBay Inc (NASDAQ:EBAY), and Alibaba Group Holding Ltd (NYSE:BABA) don't pay a penny in dividend.
So, does that mean income investors should ignore the sector altogether? Not really. Today, I'm going to show you a way to earn not just a dividend, but a monthly income stream from the booming e-commerce industry.
The company in question is STAG Industrial Inc (NYSE:STAG), a real estate investment trust (REIT) headquartered in Boston, Massachusetts.
Now, you are probably wondering how a real estate business can be considered an e-commerce play. Well, the connection lies in the types of properties owned by the company.
You see, STAG Industrial does not own any apartment buildings, office buildings, or shopping centers. Instead, it focuses entirely on the acquisition and operation of single-tenant industrial properties. These include warehouses, distribution centers, and light manufacturing facilities.
Selling Shovels in the New Gold Rush
And that, my dear reader, is where e-commerce comes into play.
When you order a product online, you expect it to arrive at your doorstep. But the product is usually stored at a warehouse somewhere first. And before final delivery, it will likely have to travel through a few distribution centers.
In fact, e-commerce logistics is so complicated that Jefferies Group estimated that an online vendor would need three times as much warehouse space as a brick-and-mortar retailer. (Source: "America is over-malled, but not enough warehouses to support Amazon," CNBC, June 23, 2017.)
STAG Industrial happens to be a big player in the warehouse business. As of March 31, 2018, the company's portfolio consists of 360 properties totaling 70.8 million square feet. These properties are spread across 37 states. (Source: "Investor Presentation," STAG Industrial Inc, last accessed June 8, 2018.)
Business has been going quite well at this real estate company; STAG Industrial's portfolio occupancy rate stood at 94.7% at the end of the first quarter of 2018.
Due to the booming e-commerce industry, the demand for warehouses and distribution centers has been increasing. With a large portfolio of such properties, STAG Industrial is essentially providing shovels to participants in the e-commerce gold rush.
Reliable Monthly Dividends
The best part is that investors don't have to wait for the company to capitalize on the upcoming e-commerce boom, because right now, STAG Industrial already pays generous dividends.
And while most dividend-paying companies distribute on a quarterly basis, STAG Industrial has decided to reward shareholders every month. With a monthly dividend rate of $0.1183 per unit, STAG stock offers a handsome annual yield of 5.3%.
For income investors, dividend safety is of utmost importance. If you want to use dividend income to cover your monthly expenses, you better find companies with reliable payouts.
And as it turns out, STAG Industrial's dividends are more than safe. In 2017, the company's core funds from operations grew seven percent year-over-year to $1.69 per diluted share. The amount was more than enough to cover its total dividends of $1.4052 per share declared during the year. (Source: "STAG Industrial Announces Fourth Quarter And Full Year 2017 Results," STAG Industrial Inc, February 15, 2018.)
In the first quarter of 2018, things were equally solid. STAG Industrial generated core funds from operations of $0.43 per diluted share, up another 4.9% year-over-year. Again, this easily covered the company's three monthly dividend payments for the quarter, which totaled $0.3549 per share. (Source: "STAG Industrial Announces First Quarter 2018 Results," STAG Industrial Inc, May 1, 2018.)
At the end of the day, keep in mind that STAG Industrial is a REIT. Therefore, it must return a minimum of 90% of its profits to investors through regular dividend payments. As the company keeps growing its business during the e-commerce boom, it will likely dish out bigger dividends down the road. Indeed, since STAG Industrial went public in 2011, the company has increased its annual payout every single year. (Source: "Dividends," STAG Industrial Inc, last accessed June 8, 2018.)
For dividend investors who also want to catch the e-commerce profit train, STAG stock deserves a serious look.