STAG Industrial Inc (NYSE:STAG): Alternative E-Commerce Investment Pays Monthly Dividends With 5% Yield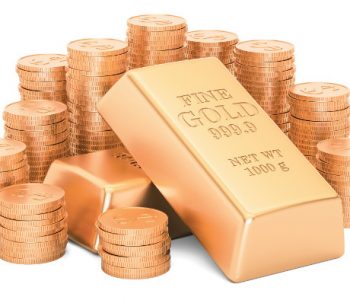 iStock/AlexLMX
This Company is Selling Shovels in the New Gold Rush
In recent years, e-commerce has been one of the fastest-growing industries not just in America, but around the world. With many online shopping platforms posting dramatic increases in sales and profits, investors want a piece of the action too.
The thing is, though, while many e-commerce companies have great growth prospects, they might not be the best fit for an income portfolio. The most well-known e-commerce stocks have already gotten quite expensive, with some carrying triple-digit price-to-earnings multiples. Furthermore, because companies in this industry have to reinvest quite a bit to grow their business, they don't have much resources left to pay a dividend.
The good news is, there is an alternative e-commerce play that's actually suitable for income investors. Buying the stock won't break the bank, and investors can actually get paid a decent monthly income stream for holding it.
I'm talking about STAG Industrial, Inc. (NYSE:STAG), a real estate investment trust (REIT) headquartered in Boston, Massachusetts.
Also Read:
10 Best Real Estate Stocks to Own in 2017
Now, I know what you are wondering: how on earth can a real estate company be an investment in e-commerce?
Well, that answer lies in STAG Industrial's specialty, warehouses.
You see, REITs can invest in many different types of properties. The most popular REITs often own retail malls, office buildings, apartment complexes, and medical properties. STAG Industrial, on the other hand, is in the business of owning and operating industrial properties.
Owning warehouses and distribution centers may not seem like an exciting business, but these industrial properties are a critical part of any e-commerce ecosystem. When you receive a product you ordered online, chances are it had spent some time in a warehouse and traveled through a few distribution centers before arriving at your doorsteps.
In fact, according to Jefferies Group, an online retailer would need about three times as much warehouse space as a physical retailer. With a portfolio of hundreds of warehouses located across 37 states in the U.S., STAG Industrial stands to benefit from the e-commerce boom. (Source: "America is over-malled, but not enough warehouses to support Amazon," CNBC, June 23, 2017.)
The real estate business is also capable of generating stable cash flows. By the end of the third quarter of 2017, STAG Industrial's properties were 94.6% leased with a weighted average lease term of 4.7 years. (Source: "Supplemental Information," STAG Industrial Inc, last accessed November 6, 2017.)
By earning a steady stream of rental income, STAG Industrial can afford to pay dividends. The company currently pays monthly distributions of $0.1175 per share, translating to an annual yield of 5.0%.
And if you are concerned about this high-yield stock's dividend safety, a look at its financials should be reassuring. In the first nine months of 2017, STAG Industrial generated core funds from operations of $1.25 per share while declaring total dividends of $1.0527 per share. So the company had a payout ratio of 84%, leaving a margin of safety. (Source: "STAG Industrial Announces Third Quarter 2017 Results," STAG Industrial Inc, November 2, 2017.)
The Bottom Line on STAG Stock
There are businesses with more potential to more money in the e-commerce boom than a real estate investment trust. But when it comes to providing an oversized income stream with certainty, few e-commerce companies can match STAG Industrial Inc.