Lock in This 10.8% Yield with Scheduled Quarterly Payout Increases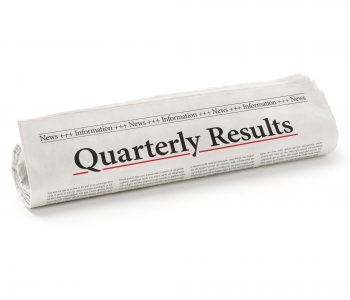 iStock.com/Zerbor
High-Yield Stock Flying Under the Radar
Boring businesses can deliver big returns, with Sprague Resources LP (NYSE:SRLP) being the latest example.
Sprague Resources LP is a master limited partnership headquartered in Portsmouth, New Hampshire. Most investors have never heard of it, but it offers one of the biggest payouts in the current stock market.
Right now, Sprague Resources pays quarterly distributions of $0.6525 per unit, which comes out to an annual yield of 10.8%.
In an era where most companies struggle to pay five percent, a double-digit yield can go a long way toward boosting the return of an income portfolio.
Of course, sometimes a company can offer an ultra-high yield simply because of its terrible share price performance. But that's not really the case for SRLP stock.
You see, Sprague Resources LP completed its initial public offering (IPO) in October 2013. And that was not exactly the best time to enter the energy business due to the massive commodity price crash less than a year later. However, since its IPO, Sprague Resources stock has climbed a 35%.
A Unique Energy Business
The reason behind SRLP's solid stock price performance was its unique business model. While the partnership is not a well-known name in the energy industry, it has built a solid presence in its operating markets.
In particular, Sprague Resources owns and operates a network of strategically located terminals with 14.7 million barrels of refined product storage capacity. The company markets 1.5 billion gallons every year.
Moreover, the partnership markets natural gas in 13 states, supplying 62 billion cubic feet to customers annually. Sprague Resources also handles bulk and liquid materials for third parties.
The neat thing about these businesses is that they have limited exposure to commodity prices. Therefore, the partnership can generate solid cash flows, even when oil prices were deep in the doldrums. Just take a look at the dividend history of SRLP stock and you'll see what I mean.
As I mentioned earlier, commodity prices had a huge crash in the summer of 2014. But since Sprague Resources' IPO in October 2013, the partnership has raised its payout every single quarter. That's 16 consecutive quarterly distribution increases. (Source: "Sprague Resources LP Dividend Date & History," Nasdaq, last accessed May 10, 2018.)
And if you are wondering whether those payout hikes were a bit too aggressive in a volatile commodity price environment, a look at the partnership's financials should be reassuring.
Solid Financials
In the first quarter of 2018, the partnership generated $43.2 million of distributable cash flow, representing a 7.7% increase year-over-year. Considering that the partnership's cash distributions and equivalent rights paid totaled $18.3 million for the quarter, it had a distribution coverage ratio of 2.4 times. (Source: "Sprague Resources LP Reports First Quarter 2018 Results," Sprague Resources LP, May 8, 2018.)
In other words, the cash generated by SRLP was able to cover its quarterly payout more than twice over.
Looking a bit further back, those distributions still remain solid. In the 12-month period ended March 31, 2018, which includes the seasonally weak second and third quarters of 2017, Sprague Resources had a distribution coverage ratio of 1.2 times, meaning there's still a sizable margin of safety. (Source: "Non-GAAP Supplemental," Sprague Resources LP, last accessed May 10, 2018.)
The Best Is Yet to Come?
As I always say, past performance does not guarantee future results. But for investors of SRLP stock, more payout increases are likely on the way.
During the latest investor presentation, management said that they plan to increase the partnership's cash distribution by $0.015 per unit per quarter through 2019.
If Sprague Resources follows through on that plan, it would pay a cash distribution $0.6975 per unit for the fourth quarter of 2018. That would translate to an annual yield of 11.5% at the current price.
There are plenty of companies with strong dividend growth track records, but it's extremely rare for a company to announce the specifics of its future payout increases. Adding in its 10.8% current yield, SRLP stock looks like an opportunity for income investors.