---
Insurance Companies Return Millions of Dollars Annually...
Insurance Return Checks (IRCs)
With insurance premiums forecast to rise between 8% and 65% (depending on which state you live in), beat Big Insurance with these Insurance Return Checks!
Haven't heard of "Insurance Return Checks" before? I'm not surprised.
Even though Insurance Return Checks could help turn around America's retirement crisis, they are never advertised.
Yet this "second source of income" has existed for years...
Yes, thousands of Americans have regularly been collecting Insurance Return Checks ("IRCs" for short).
Like Lisa, a lawyer. Her IRCs are bringing her an extra $37,376.64 every year. That's an average of $3,114.72 a month.
Or take Martin, an investment officer. His IRCs bring him an average of $6,177.60 a month. Good enough to fund a teenager's college education and a family's annual holiday.
Melvin, an ex-captain for the U.S. Army, gets $1,712.98 a month from his IRC.
Elizabeth, who worked in communications, gets $20,388.48 a year; that's $1,699.04 a month.
Millions of dollars have been paid out since the first Insurance Return Checks were issued...
And those who started early in this plan have noticed a nice pattern... The amount of money they are collecting keeps going up and up.
In fact, over the last five years, the payouts from Insurance Return Checks have gone up on average by 233%, and they keep going up!
Nothing can beat them as a passive source of income, especially if you are in or getting close to retirement.
To learn more about Insurance Return Checks and to find out how to set up your own millionaire retirement plan with them starting today, I urge you to watch our FREE video on Insurance Return Checks when you opt in for our FREE income e-letter along with special offers from Income Investors.
What Is Income Investors?
Income Investors is dedicated to delivering timely, trusted and actionable financial news and information to dividend investors. Our mission is to help readers earn higher investment yields and better returns from their portfolios.
Our philosophy is straightforward:
We believe in simple.If you want to own hot tech stocks, Income Investors isn't for you. But if you prefer commonsense investing, then you'll like our approach just fine. Investors adore sexy startups and biotech plays. But over the long term, the best stocks tend to be simple businesses that produce reliable profits that they pay out to shareholders.
We believe in dividends.For ordinary investors, dividends may be the best way to build wealth. Sure, we all like the extra money. But in addition to regular income, study after study has shown dividend stocks actually beat the market over the long haul. After all, what could be a better sign of a solid business than writing a check to shareholders?
We believe in the future.Over the past century, American incomes have grown sevenfold. Think about everything that has happened during that time: the Great Depression…two world wars…asset bubbles…stock market crashes…and the list goes on. Yet through it all, our standard of living has marched higher. For 240 years, it has been a mistake to be betting against America. Now is not the time to start.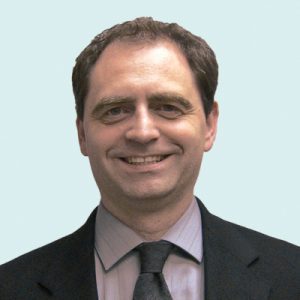 John Whitefoot is an analyst at Lombardi Publishing Corporation specializing in low-priced investment opportunities and is editor of Lombardi's popular income newsletters, Automated Income and Passive Monthly Income.
Primarily a fundamental analyst, John has been a financial writer since the late 1990s and has written on everything from income stocks to blue-chip stocks to the broader issues that affect the stock market. John has profiled more than 1,000 low-priced and conservative stocks.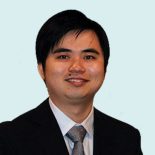 Jing Pan is a research analyst and editor at Income Investors. His interests are in the fields of macroeconomics, technology, and currency. His major projects have included analyzing the relationship between the interpersonal trust index and economic performance, algorithmic trading in the foreign exchange markets, and the long-term impact of welfare programs.
Jing holds a Master's Degree in Economics and a Bachelor of Science Degree, both from the University of Toronto.
Jing was co-founder of E-Learning's Online Tutoring Service in Beijing, China; a project analyst at BMO Capital Markets; and a graduate research assistant at the University of Toronto.
Income Investors
, a daily e-letter of LOMBARDI PUBLISHING CORPORATION. News, Analysis and Information Services Since 1986, One Million Customers in 141 Countries, Financial Publications Division: 350 5th Avenue, 59th Floor, New York, NY 10118.
Privacy Policy & Terms of Use
|
Contact Us
Copyright © 2021 Lombardi Publishing Corporation
Our Editorial Policy: Our writers are forbidden to own any stock they write about. All our editors execute a document to this effect. Dear Reader: There is no magic formula to getting rich. Success in investment vehicles with the best prospects for price appreciation can only be achieved through proper and rigorous research and analysis. The opinions in our e-newsletter are just that, opinions of the authors. We are 100% independent in that we are not affiliated with any bank or brokerage house. Information contained herein, while believed to be correct, is not guaranteed as accurate. Warning: Investing often involves high risks and you can lose a lot of money. Please do not invest with money you cannot afford to lose. Nothing herein should be considered personalized investment advice. Before you make any investment, check with your investment professional (advisor). We urge our readers to review the financial statements and prospectus of any company they are interested in. We are not responsible for any damages or losses arising from the use of any information herein. We are a publishing company offering opinion and commentary of our editors and analysts. Past performance is not a guarantee of future results. All trademarks and registered trademarks are the property of their respective owners. *While these are real examples, names have been changed to protect the privacy of the individuals.