Spirit Realty Capital Inc: Earn a High Dividend Yield From Real Estate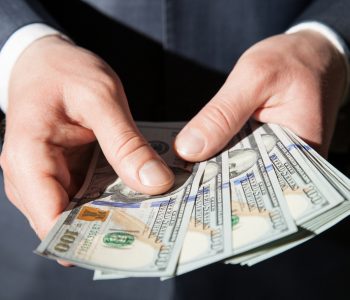 iStock.com/zest_marina
This 6.6% Yield Is Worth a Look
In my opinion, real estate is one sector that every income investor should have some exposure to. I'm not saying you should put all your savings in a house or condo, but by owning real estate, an investor can collect a relatively stable passive income stream from rent.
Of course, real estate can be quite expensive. For most folks, it's not financially feasible to directly own a diverse real estate portfolio.
Fortunately, there are things called real estate investment trusts (REITs) that can come in handy. REITs are basically giant landlords that own tens, hundreds, or even thousands of properties. They collect rent from the tenants and pass some of that rent to investors in the form of dividends.
Moreover, a lot of REITs trade on the U.S. stock exchanges, so you can buy and sell them just as you would with a regular stock. By owning shares of a REIT, you can get exposure to a large and diversified real estate portfolio.
Nowadays, investors have plenty of REITs to choose from. If you are on the hunt for yield, you might want to take a look at Spirit Realty Capital Inc (NYSE:SRC).
Spirit Realty Capital Inc
Headquartered in Dallas, Spirit Realty Capital Inc invests in and manages single-tenant, operationally essential real estate assets. This means the facilities that it owns are critical to the tenants' sales and profits.
The company has a focus on triple net leases, meaning the tenants, rather than the landlord, are responsible for paying the property taxes, maintenance, and insurance premiums on the leased properties. This should allow the landlord—Spirit Realty Capital—to keep more of its rental income, which can then be returned to shareholders through dividends.
As of September 30, 2018, Spirit Realty Capital had 1,523 properties totaling 27.4 million square feet. They are located in 49 states and leased to 252 tenants in 32 different industries. (Source: "Investor Presentation November 2018," Spirit Realty Capital Inc, last accessed January 23, 2019.)
The company boasts a high-quality tenant base. Among its top 20 tenants—which contribute 39.7% to SRC's total rental income—are household names like Walgreens Boots Alliance Inc (NASDAQ:WBA), Home Depot Inc (NYSE:HD), and PetSmart Inc.
If you're concerned about headwinds in the retail industry, note that traditional retail only accounts for 30.4% of the company's total contractual rent. The rest comes from service industries (59.7%), industrial (8.1%), and data centers/other (1.8%). (Source: Ibid.)
According to its latest earnings report, Spirit Realty Capital had some pretty solid operating metrics. By the end of September 2018, the company's properties had an occupancy rate of 99.6%, with a weighted average remaining lease term of 9.7 years. (Source: "Spirit Realty Capital, Inc. Announces Third Quarter 2018 Financial and Operating Results," Spirit Realty Capital Inc, November 5, 2018.)
Paying Safe and Generous Dividends
A near perfect occupancy rate, coupled with long-term leases, should allow Spirit Realty Capital to generate stable cash flows and pay regular dividends. Right now, the company has a quarterly dividend rate of $0.62 per unit, translating to an annual yield of 6.6%.
While SRC stock offers an outsized payout, it does not compromise on dividend safety. In the third quarter of 2018, Spirit Realty Capital generated almost $73.0 million in adjusted funds from operations while declaring $53.5 million in cash dividends. Therefore, the payout ratio came out to just 73%, which is a reassuring number for risk-averse investors.
In the first nine months of last year, the company earned $255.4 million in adjusted funds from operations. Its declared dividends, on the other hand, totaled $209.3 million during this period. That translated to a payout ratio of 82%, also leaving a margin of safety. (Source: Spirit Realty Capital Inc, November 5, 2018, op cit.)
What we have here is a company with a stable business model, a generous dividend policy, and a relatively conservative payout ratio. If you are looking to earn an oversized income stream in 2019 and beyond, this real estate stock deserves a serious look.