S&P 500 Companies on Track to Pay Record Dividends This Year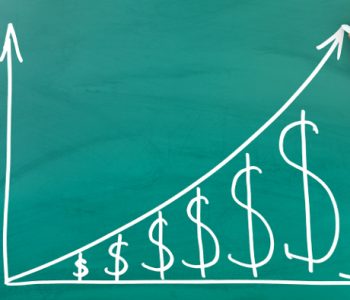 Data Shows Growth in Dividend Payouts Slowing
S&P 500 companies are well on track to close a record year when it comes paying dividends to their investors this year, but the pace of dividend increases is slowing down, according to data prepared by S&P Dow Jones Indices.
The report says that a total of 427 companies raised their dividends by over $9.0 billion in the third quarter. In the 12 months through September, companies raised dividends by $20.8 billion, or 56% less than the $47.1 billion during the year-earlier period. (Source: "Companies Keep Increasing Dividends, But Momentum Fades," The Wall Street Journal, October 7, 2016.)
Companies in the U.S. have cheered up their investors by shelling out higher dividends during the past couple of years, despite the fact that their profit growth has been slow. They have been able to spare more cash for dividends mainly because a low-interest-rate environment has been helping them to borrow at a very low cost and transfer some of those funds to pay for dividends and share buyback plans. Higher payouts have been the main contributing factor which propelled gains in share prices of dividend-paying companies so far this year.
But Dow Jones data also indicates that the pace of these increases has been slowing. The report shows that 115 firms cut their dividends during the third quarter of this year, compared with 105 companies that did so in the same period a year earlier. Dividend cuts totaled $3.2 billion during the period, with energy companies taking the lead as falling oil prices cut into their profits. (Source: Ibid.)
But some analysts are warning that the demand for dividend-paying stocks will fall drastically as the U.S. Federal Reserve resumes its rate increase cycle, diminishing the appeal of these stocks.
The possibility of the Fed increasing interest rates in its December meeting is growing as the U.S. economy shows more signs of strengthening.  Traders have increased bets on a Fed hike by December after data on labor, manufacturing, and services showed that the world's largest economy is resilient enough to withstand higher borrowing costs.
As investors brace for higher interest rates, utilities and real estate trust companies are losing their shine. Utilities shares fell for 10 straight days, marking their longest losing streak since 2002. The S&P Utilities sector dropped 7.5% in the last nine trading days, including a 0.3% fall Wednesday, cutting its year-to-date gain to 8.9%.