Southwest Georgia Financial Corp. Raises Quarterly Dividend 10%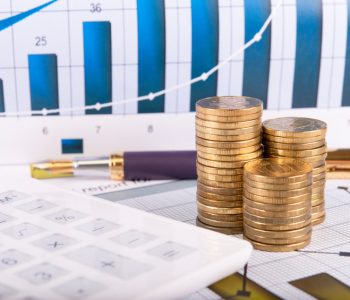 Success Stemming from Recent Expansion
Southwest Georgia Financial Corporation (NYSEMKT:SGB), the parent company of Southwest Georgia Bank, has announced that its board of directors has approved a 10% increase in its quarterly cash dividend.
The shareholders of the common stock will receive a quarterly cash dividend of $0.11 per common share, compared with $0.10 per common share paid each quarter since the previous increase in March 2015.  The company has approximately 2.5 million shares of common stock outstanding. (Source: "Southwest Georgia Financial Corporation Increases Quarterly Cash Dividend 10%," GlobeNewswire, August 24, 2016.)
Southwest Georgia Financial Corporation, headquartered in Moultrie, Georgia, is a state-chartered bank holding company with approximately $422 million in assets.  Its primary subsidiary, Southwest Georgia Bank, offers financial services to consumer, business, and government customers.
Southwest Georgia Financial reported last month that its second quarter profit rose 17%, or $0.40 per diluted share, compared to $0.34 per diluted share a year ago, mainly led by an improvement in net interest income, loan growth, and pricing discipline on deposits. (Source: "Southwest Georgia Financial Corporation Reports 17% Increase in Net Income for the 2016 Second Quarter," News Release, Southwest Georgia Financial Corp., July 21, 2016).
"Investments in expanding our footprint and deepening relationships in the communities we serve are paying off," said DeWitt Drew, president and CEO of Southwest Georgia Financial Corporation. "The results from our expansion in the Valdosta market are very favorable with a significant portion of the loan growth coming from this market. We are also seeing favorable results from our recent entry into the Tifton market." (Source: Ibid.)
The lender said its total assets rose eight percent to $422 million by June 30, from $391 million in the same period last year.
Total loans surged 22% to $288 million from the second quarter of 2015 and were up over 14% from year-end 2015.
"Looking to the rest of 2016, we are in an excellent position to continue to build on our strong franchise and win greater customer share in our markets," Drew said. (Source:Ibid.)