Southwest Airlines Hikes Dividend, Launches Buyback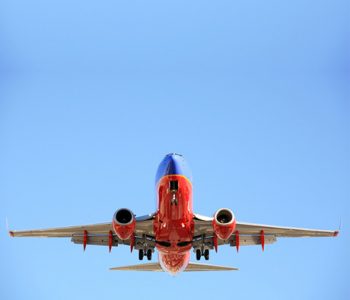 Southwest Hikes Dividend 33%
In a sector often dismissed by investors, one company is trying to prove the skeptics wrong.
On Wednesday, Southwest Airlines Co (NYSE:LUV) announced it will hike its dividend and ramp up its share buyback program next year. The discount airliner said it would increase the annual payout from $0.075 per share to $0.10 per share in June, marking the 159th consecutive distribution to shareholders since the company's initial public offering. (Source: "Southwest Airlines Gets It: Higher Dividend, Higher Buyback," MarketWatch, May 18, 2016.)
The company also plans to ramp up its share buyback program. Executives said they intend to repurchase $2.0 billion of Southwest's common stock under an accelerated repurchase plan. This represents more than seven percent of the company's market value.
Southwest's dividend hike is just the latest sign of a turnaround in the airline industry. A decade of consolidation has reduced the number of carriers competing in many markets, making it easier for big airlines to jack up ticket prices. Cost-cuts, low oil prices, and cramming more people into smaller planes have provided a big boost to earnings.
Shareholders have been the biggest winners. On Tuesday, Delta Air Lines, Inc. (NYSE:DAL) hiked its annual payout from $0.54 per share to $0.81 per share. For the nation's second-largest carrier, this marked the third consecutive 50% increase in its distribution since 2013. (Source: "Airline Stock Roundup: Delta Air Lines Hikes Dividend, Busiest Summer in the Cards?," Yahoo! Finance, May 18, 2016.)
Smaller airlines have been ramping up payouts, too. In January, Alaska Air Group, Inc. (NYSE:ALK) bumped its quarterly dividend 38% to $0.275 per share. Earlier this year, SkyWest, Inc. (NYSE:SKYW) announced a 25% increase in its distribution. (Source: "Major Airlines Bump Up Dividends: More Hikes on the Way?," NASDAQ, May 16, 2016.)
This could just be the beginning.
For now, airline executives are focused on financial results. This means pushing for an acceptable return on invested capital by hiking distributions, paying off debt, and buying back more stock. It does not mean boosting market share through margin-destroying price cuts.
Southwest is one of the best positioned to increase its distribution. With profits surging, the airline is only paying out a fraction of its cash flow to shareholders as dividends. Many analysts expect management to announce another large distribution hike next spring.