Southern Co: Why SO Stock's A Dividend Paying Gem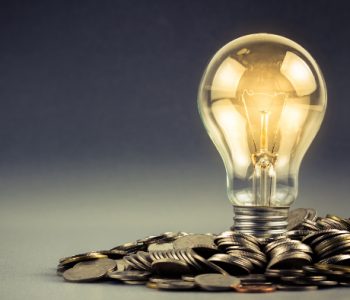 Southern Co Is a Great Dividend Stock
Southern Co (NYSE:SO) is America's second-largest utility operator and a safe and solid stock for income investors because of its great return and the nature of its business.
SO stock offered investors an impressive return on equity of 11.3% on June 30, 2016. That return was slightly higher than the one just a year earlier at the end of second quarter of 2016, which was 10.97%.
Southern stock has offered a high return on equity nearly five years. Its return on equity has never fallen below 9.14% in all the quarters since December 2011. (Source: "Southern Return on Equity (TTM)," YCharts, last accessed October 13, 2016.)
Not only does SO stock provide a great return on equity, it is also a really good dividend stock.
Investors in SO stock received a dividend yield of 4.41% on October 12, 2016. That yield has been constant for five years. It has never been below four percent during the period since October 2011. (Source: "Southern Dividend Yield (TTM)," YCharts, last accessed October 13, 2016.)
Both dividend yield and payment have been constant for over 12 years. Southern stock shareholders have been receiving a cash dividend every quarter since July 2004.
SO stock's dividend has been growing steadily in recent years, being $0.525 per share in September 2015 and $0.56 per share in September 2016. That means the dividend increased by $0.035 in the second quarter of 2016.
It has also gone up over the past few years; as recently as 2012, SO stock shares paid a $0.4725 dividend. That amount increased to $0.49 in 2013, $0.5075 in 2014, and $0.525 in 2015. (Source: "Southern Company (The) Dividend Date & History," NASDAQ, last accessed October 13, 2016.)
This means that Southern stock offers investors two kinds of income: dividend and return on equity. Both those seeking growth and investors looking for dividend income will be well served by Southern.
Beyond that, Southern Co meets some of Warren Buffett's criteria for a good income stock. It is a gas and electric utility, which means the company has an effective and legal monopoly on two products that almost everybody uses, natural gas and electric.
Berkshire Hathaway (NYSE: BRK.B) owns a number of utilities through its Berkshire Hathaway Energy subsidiary. These include NV Energy, Pacificorp and the MidAmerican Energy Company. (Source: "Berkshire Hathaway Energy," Berkshire Hathaway Energy Co, last accessed October 13, 2016.)
Buffett owns utilities because they provide a steady stream of income. The income or float comes from the monthly utility bills, which people have to pay if they want a modern lifestyle.
Southern Stock Has a Lot of Float
Southern Co has a lot of float because it has nine-million customers. Those customers have no choice but to buy from Southern, and they have to pay their bills each month if they want service.
This is what is called the "rate base," and at Southern, it might be worth as much as $50.0 billion. The rate base is the amount of money that the customers have to pay for service. (Source: "Southern Company and AGL Resources complete merger, create a leading U.S. energy company," Southern Co, July 1, 2016.)
The rates translate into a lot of money at Southern, including $17.39 billion in revenue at the end of second quarter of 2016. That revenue gave Southern stock an income of $2.397 billion for the same period.
The revenues are what give SO stock the ability to issue those dividends. They also provide the company with a lot of value.
For the second quarter of 2016, Southern reported assets of $90.87 billion, cash and short-term investments of $1.897 billion, $11.99 billion in cash from financing, and $6.282 billion in cash from operations. Those numbers show us that Southern stock's dividend is safe for a long time to come.
A Top Dividend Stock for Income Lovers
All of this makes SO stock a really good investment for income lovers, and one that also has a lot of value. Those looking to add a utility to their portfolio should definitely take a look at Southern Co stock.