Sonic Corporation Hikes Dividend by 27%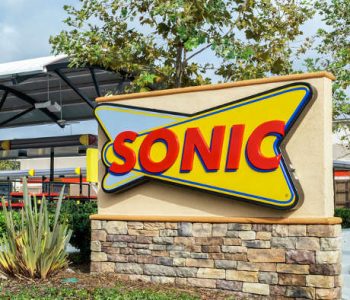 Growth Strategy Generating Significant Cash
New York, NY — Sonic Corporation (NASDAQ:SONC), the nation's largest chain of drive-in restaurants, said its board has approved a 27% increase today in dividend payout beginning in the first quarter of the fiscal 2017.
Beginning in the first fiscal quarter of 2017, the company expects to declare a quarterly dividend of $0.14 per share of common stock, which represents an increase of 27% from the current quarterly dividend of $0.11 per share.
"Our multi-layered growth strategy continues to generate significant cash to drive shareholder value," said Cliff Hudson, Sonic Corporation's CEO. "Over the past three fiscal years, we have returned in excess of $370 million to shareholders through the combination of dividend payments and the repurchase of 13 million shares of our common stock, or approximately 23% of our outstanding shares. " (Source: "Sonic Announces 27% Increase to Dividend Program in Fiscal 2017," Business Wire, August 4, 2016.)
The company completed its fiscal 2016 share repurchase program in July, spending $126 million during the fiscal year to repurchase more than 4.4 million shares of its common stock. As previously announced, the board of directors has authorized an additional $155-million repurchase program through the end of fiscal 2017. Payment of a dividend of $0.11 per share is set for August 19, 2016 to shareholders of record as of the close of business on August 10, 2016.
Sonic shares rose two percent to $28.22 in early trading in New York, after plunging 18% in the past three months.
"We believe the dividend program complements our repurchase program, providing an additional lever to deliver value to shareholders. We remain confident in the strength of the brand and in the ability of our business model to continue to drive strong future returns," Hudson said. (Source: Ibid.)
Sonic is the nation's largest drive-in restaurant chain, serving more than three million customers every day. Nearly 90% of Sonic's 3,500 drive-in locations are owned and operated by local businessmen and women.
The company is expecting 20-25% earnings-per-share (EPS) growth in the financial year 2016 on the back of two to four percent growth in the same-store sales with 50 to 60 new drive-in openings, according to a statement on its web site. With the Capex of $35.0 million to $40.0 million, it's forecasting free cash flow of approximately $75 million to $80 million. (Source: "Third Quarter 2016 Release and Conference Call," Investor Relations, Sonic, June 23, 2016.)