Something Stupid Has Happened on Wall Street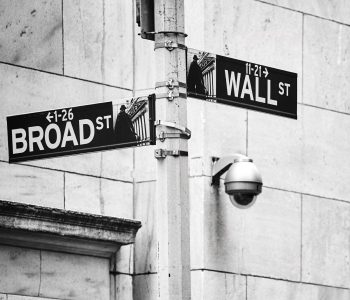 Wall Street Makes No Sense
In a rising tide, even garbage floats on Wall Street.
That basically sums up the recent stock market boom. In a bid to stave off a Great Depression 2.0, the Federal Reverse has poured trillions of dollars into financial markets. And as you might expect, Wall Street goes a bit manic whenever Uncle Sam hands out mountains of free fungolas.
During a mania, most people treat an investment prospectus like a software license. They just scan to the end and hit 'I agree.' So it's no surprise to see some pretty shoddy stocks going through the roof right now. Heck, even shares of "Aerotyne International" could catch a bid in this market.
For instance…
Two weeks after declaring bankruptcy, shares of Hertz Global Holdings Inc (NYSE:HTZ) doubled in value. And despite warnings from management that "the common stock could ultimately be worthless," investors appeared eager to buy up a secondary offering. Hertz had plans to issue up to $1.0 billion of common shares in June before regulators nixed the deal. (Source: "Hertz Rally Powers Plan to Sell Potentially 'Worthless' Stock," BNN Bloomberg, June 12, 2020.)
The New York Times has found an investment idea so bad, I suspect it might have a link to cancer. The recent equity boom has spawned a new generation of day traders and penny stock flippers. But where did these young gamblers find the cash to start investing? Apparently, they're borrowing it from credit cards, margin loans, and home equity lines of credit. (Source: "Robinhood Has Lured Young Traders, Sometimes With Devastating Results," The New York Times, July 8, 2020.)
Low energy prices have hammered Chesapeake Energy Corporation (OTCMKTS:CHKAQ), but retail investors apparently didn't get the memo. The shale drilling pioneer is saddled with about $9.0 billion in long-term debt, and even most bond investors don't think they'll get all of their money back. Yet despite the company's dire financial situation, Chesapeake shares exploded in June from $14.00 to $84.75.
In June, shares of Fangdd Network Group Ltd (NASDAQ:DUO) spiked 1,300%. At its peak, traders valued the little-known Chinese real-estate firm at more than $4.0 billion. Why? The first word in the company's name, "Fangdd," sounds like the informal composite of popular tech stocks, the "FAANGs." Investors on "Reddit" and "Robinhood" thought the stock was some sort of exchange-traded fund in America's top companies. (Source: "Robinhood Market Made Bursting Bubbles Wall Street's Obsession," BNN Bloomberg, June 13, 2020.)
Would you pay someone $8.00 for something worth only $1.00? Probably not. But that's exactly the situation we have with Grayscale Ethereum Trust (OTCMKTS:ETHE). In June, the exchange-traded fund, which invests in the cryptocurrency Ethereum, traded for as much as $260.00 per share. Yet the net asset value of the fund topped out at only $32.50. (Source: "Grayscale Ethereum Trust (ETHE) Premium Collapses as Hedge Funds Liquidate their Holdings," Bitcoin Exchange Guide, June 25, 2020.)
Barstool Sports' founder Dave Portnoy has developed a cult following on Twitter among millennial day traders. His favorite stock-picking method? Picking tiles out of a "Scrabble" bag. (Source: "Twitter," June 19, 2020.)
The Wall Street Journal recently ran a piece on investors taking their life savings and borrowing money to invest in the UBS ETRACS Monthly Pay 2xLeveraged Mortgage REIT ETN (NYSEARCA:MORL). (Source: "'Bankrupt in Just Two Weeks'—Individual Investors Get Burned by Collapse of Complex Securities," The Wall Street Journal, June 1, 2020.
So let me get this straight. You have real estate investment trusts (REITs) that have borrowed massive amounts of money to buy mortgages. Then you have UBS borrowing massive amounts of money in their fund to buy the REITs. Then you have investors borrowing massive amounts of money to buy the fund itself. What could go wrong?
At $274.2 billion, Tesla Inc (NASDAQ:TSLA) has a larger market capitalization than General Motors Company (NYSE:GM), Ford Motor Company (NYSE:F), Fiat Chrysler Automobiles NV (NYSE:FCAU), Honda Motor Co Ltd (NYSE:HMC), and Ferrari N.V. (NYSE:RACE) combined.
Nikola Corporation (NASDAQ:NKLA) has no product, no earnings, and no revenues. Yet despite these minor problems, the electric car company has a market value five-times larger than Harley-Davidson Inc (NYSE:HOG).
Berkshire Hathaway Inc. (NYSE:BRK-B) just issued a note with a zero-percent interest rate. That means bondholders who hold this issue to maturity will receive absolutely no return on their investment. They are literally letting Warren Buffett hold onto their money for five years for free! (Source: "Warren Buffett's Berkshire Hathaway Issues €1B in Bonds at 0% Interest," BeInCrypto, March 17, 2020.)