SNH Stock: An 8.2% Dividend Yield That Has Plenty of Room to Grow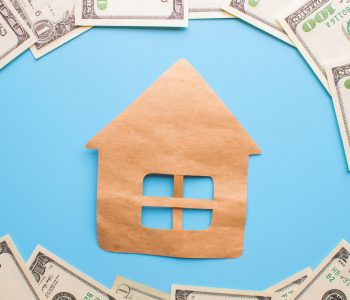 iStock.com/Liia Galimzianova
A Long-Term Play for Income Investors
High-yield stocks are not known for having the best growth prospects. Think about it: if a company pays a generous dividend and has huge growth potential, investors will rush toward it, bidding up the price and lowering its yield.
In other words, if a stock offers both a high current yield and solid growth prospects, it deserves income investors' attention. I believe Senior Housing Properties Trust (NASDAQ:SNH) is one of these stocks.
Senior Housing Properties Trust is a healthcare real estate investment trust (REIT). Headquartered in Newton, Massachusetts, SHN has $8.7 billion invested in 435 properties located in 42 states and Washington, D.C.
As the name suggests, the company has a focus on senior housing properties. However, it also invests in other types of healthcare real estate. In particular, SHN's investments are diversified across 68 independent living facilities, 197 assisted living facilities, 39 skilled nursing homes, 21 life science buildings, 100 medical offices, and 10 wellness centers. By renting out these properties, SHN earns a stable stream of rental income. It then distributes some of that income to shareholders through dividends. (Source: "Investor Presentation November 2017," Senior Housing Properties Trust, last accessed January 2, 2018.)
The company currently pays quarterly dividends of $0.39 per share. Trading at $19.15 apiece, Senior Housing Properties Trust stock has an annual yield of 8.2%.
The real estate business is known for its income-generating capabilities. But. for investors of this particular REIT, there's quite a bit of growth potential to look forward to as well.
You see, population aging has become a major demographic trend in the United States. According to the U.S. Census Bureau, the number of Americans age 65 years and older grew from 35 million in 2000 to 49.2 million in 2016, with their share of the total population increasing from 12.4% to 15.2%. (Source: "The Nation's older Population Is Still Growing, Census Bureau Reports," United States Census Bureau, June 22, 2017.)
And that was just a start. The Census Bureau projects that, from 2015 to 2060, the number of U.S. residents age 65 and over will grow another 105.2%. (Source: "An Aging Nation," United States Census Bureau, April 10, 2017.)
When more people enter their golden years, healthcare expenditures are expected to rise. In particular, the demand for assisted living and skilled nursing facilities could see a significant increase. With a large portfolio of senior housing properties, SNH is well positioned to capitalize on this demographic trend.
And if you are wondering how well the company's healthcare properties will do in an uncertain government funding environment, don't worry. Based on financial results from the most recent quarter, approximately 97% of Senior Housing Properties Trust's net operating income (NOI) came from private pay properties. The company's minimal exposure to government reimbursement adds further stability to its business.
Final Thoughts on SNH Stock
At the end of the day, keep in mind that, even at the current state of operations, Senior Housing Properties Trust already represents a great income opportunity. Most companies today offer yields of less than five percent; SNH stock, on the other hand, pays 8.2%, with solid dividend coverage. In the 12-month period ended September 30, 2017, the company had a normalized funds from operations (FFO)payout ratio of 85%. (Source: "Senior Housing Properties Trust Announces Third Quarter 2017 Results," Senior Housing Properties Trust, November 9, 2017.)
Combining a stable business, a generous yield, and solid growth prospects, SNH stock should be near the top of every income investor's watch list.