SMLP Stock: An Improving Business with a High Yield of 11.2%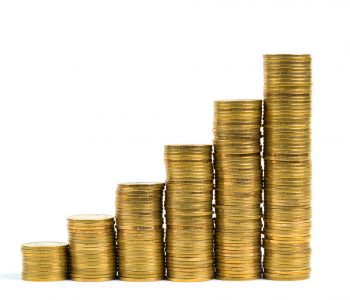 iStock.com/pookpiik
1 High-Yield Stock Worth Mentioning
If you take a look at stocks with dividend yields north of 10%, you'd see that most of them aren't perfect. Whether they are impacted by a cyclical downturn or a secular shift in the industry, double-digit yielders are not known to be the safest bets.
And that's why Summit Midstream Partners LP (NYSE: SMLP) deserves your special attention. While the stock offers one of the highest payouts in today's market, its business has actually been solid. Let me explain.
SMLP is a growth-oriented master limited partnership. It owns and operates midstream energy infrastructure assets that are strategically located in the core producing areas of unconventional resource basins, such as shale formation, in the continental United States.
Due to the partnership's exposure to the energy sector, SMLP stock hasn't been a hot commodity. Since the downturn in oil and gas prices started in the summer of 2014, Summit Midstream Partners' unit price has plunged more than 60%.
Most recently though, things have started to improve. In the third quarter of 2017, Summit Midstream Partners grew its revenue by 31.3% year-over-year to $124.9 million. Net income came in at $93.6 million, representing a huge increase from the net income of $2.0 million generated in the year-ago period. Note that both revenue and income marked new all-time highs for the partnership. (Source: "Summit Midstream Partners, LP Reports Third Quarter 2017 Financial Results," Summit Midstream Partners LP, November 2, 2017.)
At the same time, the partnership offers something that's hard to find among today's high-yield stocks: dividend safety. In the third quarter, Summit Midstream Partners generated $52.9 million in distributable cash flow, providing 1.17 times coverage over its $45.0 million in cash distributions declared during this period. In the first nine months of 2017, SMLP stock had a distribution coverage ratio of 1.16 times, also leaving a margin of safety.
And despite the massive downturn in the energy industry and SMLP's unit price, the partnership has never cut back its payout. In fact, from its first quarterly distribution of $0.41 per unit paid in February 2013 to today's $0.575 per unit, SMLP stock's payout has grown by over 40%. (Source: "Historical Distributions," Summit Midstream Partners LP, last accessed January 2, 2018.)
The reason behind the partnership's impressive distribution history lies in its fee-based business. SMLP provides natural gas, crude oil, and produced water gathering services primarily through long-term, fee-based gathering and processing agreements. In the third quarter of 2017, approximately 98% of SMLP's gross margin was fee-based. This adds stability to the partnership's cash flow. (Source: "2017 Wells Fargo Pipeline, MLP and Utility Symposium," Summit Midstream Partners LP, last accessed January 2, 2018.)
Final Thoughts on This High Yield Stock
There you have it: Summit Midstream Partners runs a solid business. Its distributions have been growing, and the partnership has no problem covering its payout. However, due to the downturn in the energy sector, investors have yet to warm up to SMLP stock again. Trading $20.50 apiece, the stock offers a staggering annual dividend yield of 11.2%.
As it stands, the partnership could represent an opportunity for income investors.