Will This 16.2% Yielder Make a Turnaround?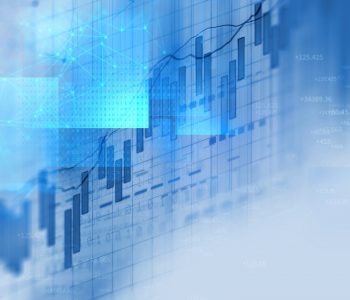 iStock.com/monsitj
Out-of-Favor Stock Offers a Huge Payout
In a bloated stock market, beaten-down stocks often offer the highest yields. Summit Midstream Partners LP (NYSE:SMLP) is a good example of this.
Headquartered in The Woodlands, Texas, Summit Midstream Partners operates in the midstream energy sector. Over the past 12 months, SMLP stock went from $22.60 per unit to $14.20, representing a decline of over 37%. Ouch!
However, because of the inverse relationship between dividend yield and share price, the downturn in SMLP stock has made it one of the highest yielders trading on the New York Stock Exchange.
With a quarterly distribution rate of $0.575 per unit, the partnership offers investors a jaw-dropping annual yield of 16.2%.
Of course, when most companies can't even pay five percent, a 16.2% yield looks too good to be true. So the big question now is, is the payout safe?
Well, if you asked that question last year, the answer would likely have been "yes."
In 2017, Summit Midstream partners generated $205.0 million in distributable cash flow, while its actual cash distributions totaled $179.7 million. In other words, the partnership achieved a distribution coverage ratio of 1.14 times in full-year 2017, leaving a margin of safety. (Source: "Summit Midstream Partners, LP Reports Fourth Quarter and Full Year 2017 Financial Results and Provides 2018 Financial Guidance," Summit Midstream Partners LP, February 22, 2018.)
However, 2018 turned out to be a bit different.
Will SMLP Stock Make a Turnaround in 2018?
The partnership reported earnings last week. In the first quarter of 2018, Summit Midstream Partners generated $44.2 million of distributable cash flow while declaring $45.2 million in cash distributions. (Source: "Summit Midstream Partners, LP Reports First Quarter 2018 Financial Results," Summit Midstream Partners LP, May 3, 2018.)
That translated to a distribution coverage ratio of 0.98 times, meaning the partnership did not generate enough cash to cover its payout.
Investors did not like that news. SMLP stock fell more than three percent in the after-hours trading session following the earnings announcement.
Still, the partnership could make a turnaround. In particular, it will likely benefit from a few growth catalysts going forward. These include the expected start-up of its Delaware Basin gathering and processing assets in the third quarter of this year, as well as the start-up of its DJ Basin processing plant in the fourth quarter.
These growth catalysts could significantly boost Summit Midstream Partners' earnings before interest, tax, depreciation, and amortization (EBITDA) later this year. Management said they expect the partnership's distribution coverage ratio to start expanding in the fourth quarter of 2018.
At the end of the day, don't forget that the partnership is determined to return cash to investors. Since Summit Midstream Partners went public in 2012, its quarterly distribution rate has only been increasing. Even when oil and gas prices crashed in 2014, the partnership did not cut its payout. (Source: "Summit Midstream Partners, LP Dividend Date & History," Nasdaq, last accessed May 3, 2018.)
If Summit Midstream Partners can improve its distribution coverage, the stock's double-digit yield would be worth considering again.