Skyworks Solutions Raises Dividend by 8%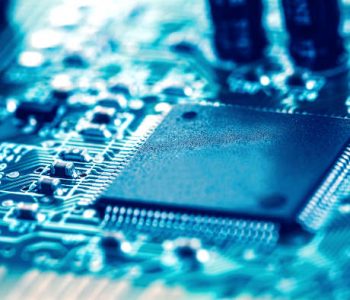 Maker of Semiconductor Sees Strong Demand
New York, NY — Skyworks Solutions Inc (NASDAQ:SWKS), a maker of high-performance analog semiconductors connecting people, places, and things, raised its quarterly cash dividend to $0.28 per share, an eight percent increase from the prior quarterly dividend, benefiting from strong connectivity demand globally.
In addition, Skyworks' board of directors has authorized the repurchase of up to $400 million of the company's common stock from time to time prior to July 19, 2018, on the open market or in privately negotiated transactions. This newly authorized stock repurchase program replaces in its entirety the $400-million stock repurchase program that was approved by the board in November 2015, and had approximately $73.0 million of repurchase authority remaining. (Source:"Skyworks Announces Increase in Quarterly Dividend and New $400 Million Stock Repurchase Program," Business wires, July 21, 2016).
Skyworks expects to fund the repurchase program using the company's working capital of approximately $974 million as of July 1.
Headquartered in Woburn, Massachusetts, Skyworks is a global company with engineering, marketing, operations, sales, and service facilities located throughout Asia, Europe, and North America.
Skyworks Solutions last week reported third-quarter earnings per share of $1.24, better than the analyst estimate of $1.21. Revenue for the quarter came in at $751.70 million versus the consensus estimate of $750.22 million.
"Skyworks exceeded expectations in the third fiscal quarter of 2016 driven by increasing global demand for high-speed connectivity coupled with strong operational execution," said Liam K. Griffin, president and chief executive officer of Skyworks. "Our highly integrated solutions are enabling a broad array of applications ranging from streaming media to e-commerce to cloud-based services. Specifically, we are capturing performance-driven content gains within the world's premium mobile platforms while expanding our customer and end-market reach across the Internet of Things. Accordingly, we are planning for sustained market out performance with operating leverage." (Source: Ibid.)
Skyworks shares are down 17% so far this year to $64.81 after falling more than six percent on July 22, despite the management's optimism on the second-half growth prospects.
"Based on our broad market traction and new program ramps as well as analog and mixed signal content gains, we expect a strong second half of 2016 with further operational improvements," said Donald W. Palette, executive vice president and chief financial officer of Skyworks. "In particular, for the fourth fiscal quarter of 2016, we anticipate revenue to be up 10 to 11 percent sequentially to $831.0 million at the midpoint with gross and operating margin expansion driving non-GAAP diluted earnings per share of $1.43." (Source: Ibid.)