This Foreign Dividend Stock Pays Investors Every Month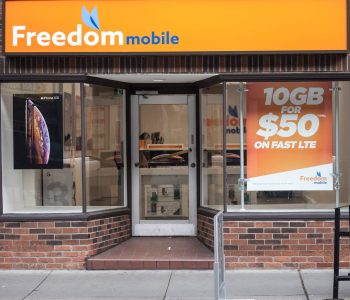 iStock.com/BalkansCat
SJR Stock: A Top Monthly Dividend Stock
Risk-averse income investors are no strangers to diversifying. Yet for the most part, they have been shopping only in the U.S., as it is home to some of the world's most solid dividend-paying companies.
For those who want to build a really diversified income portfolio, in the sense that it consists of more than just U.S. equities, it might be worthwhile to check out a foreign stock.
Take Shaw Communications Inc (NYSE:SJR), a Canadian telecom company headquartered in Calgary, Alberta. Before I go into the details, first note that despite being a foreign stock, Shaw has made it very easy for U.S. investors to tap into its income stream. This is because while the company is listed on the Toronto Stock Exchange, its shares also trade on the New York Stock Exchange under the ticker symbol "SJR."
Now, let's take a look at what really matters for income investors: dividends.
We know that most dividend stocks in North America follow a quarterly distribution schedule. That is, after receiving one dividend check, investors have to wait three months before the next check arrives.
For those that want to live off their dividend income, balancing a quarterly dividend schedule with day-to-day expenses can be a challenge. At the end of the day, most of our bills have to be paid every month.
In that regard, Shaw Communications Inc is more income investor-friendly than most other companies because it actually follows a monthly distribution schedule. Paying CA$0.098542 (US$0.074) per share on a monthly basis, SJR stock offers investors an annual dividend yield of 4.4%.
Shaw Communications Inc
To American investors, Shaw Communications stock may not sound like a familiar name, but it is one of the biggest connectivity companies north of the border.
In its Wireline division, the company provides broadband Internet, "Shaw Go" Wi-Fi, video, and digital phone services to residential customers and Internet, data, Wi-Fi, digital phone, and video services to business customers. In the Wireless division, Shaw provides wireless voice and LTE data services through its subsidiary, Freedom Mobile.
Due to the high fixed cost needed to offer these services, the telecommunications industry is known for its high barriers to entry. As a result, there are only four major players in the Canadian telecom marketplace: Shaw, Rogers Communications Inc (NYSE:RCI), BCE Inc. (NYSE:BCE), and TELUS Corporation (NYSE:TU).
When there is a limited number of players in the industry, each one of them could enjoy oversized profits.
At Shaw Communications Inc, the company earned an operating income (before restructuring costs and amortization) of $549.0 million in the second quarter of its fiscal year 2019, which ended February 28, 2019. The amount represented a 13.7% increase year-over-year. (Source: "Shaw Announces Second Quarter and Year-To-Date Fiscal 2019 Results," Shaw Communications Inc, April 9, 2019.)
Notably, the company is expanding its presence in the Canadian wireless market. During the reporting quarter, Freedom Mobile added 65,000 (net) postpaid subscribers, bringing its total customer base to more than 1.5 million. The carrier is also expanding its network and has recently launched wireless services in Victoria, British Columbia, Red Deer, Alberta, and another six communities in Eastern Ontario.
Meanwhile, Shaw Communications is able to make more money from each wireless customer. For the quarter, Freedom Mobile's average billing per subscriber unit grew 7.5% from a year ago to $41.34.
The company's growth momentum is expected to continue. In the latest earnings release, Shaw Communications said that the company is, "on track to meet its fiscal 2019 guidance, which includes consolidated operating income before restructuring costs and amortization growing 4% to 6% over fiscal 2018; capital investments of approximately $1.2 billion; and free cash flow in excess of $500 million." (Source: Ibid.)
With a solid business, improving financials, and generous monthly dividends, this foreign stock could be worth considering for America's income investors.