SIR Stock: The Safest 8% Yield in the Stock Market?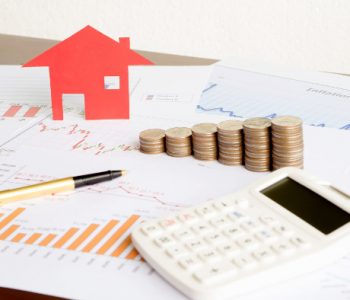 iStock.com/Photobuay
This Company Pays Rock-Solid Dividends
In the investing world, higher returns always come with higher risk. That's why even though there are plenty of double-digit yielders trading in the stock market, very few of them deserves the attention of risk-averse income investors.
Today, though, we are going to take a look at something special: a company offering an eight-percent yield with its payout almost carved in stone.
I'm talking about Select Income REIT (NASDAQ:SIR), a real estate investment trust (REIT) headquartered in Newton, Massachusetts.
Like most REITs, Select Income operates like a giant landlord. It owns 366 buildings, leasable land parcels, and easements totaling 45.5-million square feet. These properties are diversified across 36 states. (Source: "Investor Presentation," Select Income REIT, last accessed November 29, 2017.)
As of September 30, 2017, 96.2% of Select Income's total rentable square feet is leased. Thanks to this high occupancy rate, the company is able to generate a sizable stream of rental income.
The business is also backed by long-term contracts. In residential real estate, landlords can consider themselves lucky if they can find tenants who are willing to sign one-year leases. The good news is that Select Income is not a residential landlord. Instead, the company primarily owns office buildings and industrial warehouses. Tenants of these properties tend to stay in place for a very long time. By the end of September, Select Income's portfolio had a weighted average lease term of 9.5 years. This adds stability to the company's cash flow.
Also Read:
REIT ETF List: Earn Regular Income from These Real Estate ETF's
Of course, a company can have a solid business, but if management is not willing to return value to shareholders, it may not return a substantial dividend. Paying executives big bonuses or buying a corporate jet would easily spend all the cash.
Fortunately, because Select Income is structured as a REIT, it is required by law to distribute at least 90% of its profits to shareholders annually in the form of dividends. This allows the company to pass its stable rental income stream directly to investors.
Right now, Select Income REIT pays quarterly dividends of $0.51 per share, giving SIR stock an annual yield of 8.05%.
The payout has been growing too. Since SIR stock completed its initial public offering (IPO) in 2012, its quarterly dividend rate has been raised from $0.40 per share to $0.51 per share. That's a 27.5% increase in less than five years. (Source: "Dividend History," Select Income REIT, last accessed November 29, 2017.)
Despite these dividend increases, the payout is more than safe. In the first nine months of 2017, the company generated normalized funds from operations (FFO) of $175.2 million, or $1.96 per diluted share. Since Select Income declared and paid $1.53 of dividends per share during this period, it achieved a payout ratio of 79.3%. (Source: "Select Income REIT Announces Third Quarter 2017 Results," Select Income REIT, October 27, 2017.)
In other words, the company was generating substantially more cash than what's needed to meet its dividend obligations. This leaves a margin of safety.
And because of the REIT's mandatory distribution requirement, any improvement in Select Income's business will likely translate to higher dividends.
And if business doesn't grow, the company's high-quality real estate portfolio and long-term lease agreements should have no problem supporting its current payout for years to come.