SIR Stock: Earn a Safe 9.5% Yield From Real Estate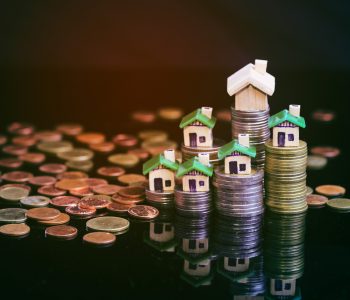 iStock.com/gan chaonan
Secure Income Stream for Dividend Investors
Income investors are no strangers to real estate. By being a successful landlord, an investor can collect a steady stream of monthly rental income.
But being a landlord is not all about sitting back and enjoying the checks rolling in. Sometimes it takes weeks or even months to find the right tenant. Moreover, fixing leaky faucets and chasing late payments are never a fun experience.
Fortunately, after President Dwight D. Eisenhower signed into law the REIT Act contained in the Cigar Excise Tax Extension of 1960, investors could collect regular monthly income without the hassles of being a landlord.
Of course, I'm referring to the creation of real estate investment trusts (REITs). These entities are essentially giant landlords. They pool money together, invest in real estate properties, and rent them out. Therefore, they take care of the hard part of being a landlord for investors.
At the same time, REITs are required by law to distribute at least 90% of their profits to shareholders in the form of dividends. In return, they pay little to no income tax at the corporate level. Thanks to this pass-through structure, REIT investors can actually sit back and collect the rent checks. (Source: "Real Estate Investment Trusts (REITs)," U.S. Securities and Exchange Commission, last accessed June 14, 2018.)
And when it's time to sell, investors don't need to find a real estate agent and list their property. Because most REITs trade on major U.S. stock exchanges, investors can simply tell their broker to put in a sell order, and the transaction will be completed within minutes.
Big Returns From Select Income REIT
Of course, I haven't talked about the actual returns. By providing so much convenience to investors, you might think that the payout from REITs would be less than being a landlord yourself. However, that's not always the case.
In most U.S. markets, a landlord would be considered lucky if they can earn a capitalization rate of more than six percent. With REITs, the income stream could be much more substantial.
For instance, Select Income REIT (NASDAQ:SIR) makes quarterly dividend payments of $0.51 per share. Trading at $21.48 apiece, the company offers an annual dividend yield of 9.5%.
Still, not all REITs are slam dunks. Just like you need to verify a potential tenant's credit history, income, and employment status, you should also check a REIT's fundamentals before putting in a buy order.
So now, let's take a look at what Select Income REIT actually does to support its generous dividend stream.
Rock-Solid Business
Headquartered in Newton, Massachusetts, Select Income REIT owns and operates a portfolio of 366 buildings, leasable land parcels, and easements located across 36 states. These properties total approximately 45.5 million rentable square feet. (Source: "Nareit REITweek – June 2018," Select Income REIT, last accessed June 14, 2018.)
As a giant landlord, Select Income REIT boasts some solid operation numbers. As of March 31, the company's consolidated portfolio had an occupancy rate of 95.8%. Moreover, its office properties have a well-laddered lease expiration schedule. Only 17.3% of annualized rental revenue in the segment is expected to expire before the end of 2022. In other words, the company is well positioned to generate a steady stream of rental income.
That revenue stream is further secured by its high-quality tenant base. Select Income REIT leases its office buildings to some of the most established companies, such as Bank of America Corp (NYSE:BAC), Allstate Corp (NYSE:ALL), and Red Hat Inc (NYSE:RHT), just to name a few.
In fact, the REIT's solid business model allowed it to pay, not only a steady dividend, but an increasing one. When Select Income REIT went public in 2012, it had an initial quarterly dividend rate of $0.40 per share. Today, the amount stands at $0.51 per share, representing a growth of 27.5%. (Source: "Dividend History," Select Income REIT, last accessed June 14, 2018.)
Lock in This Safe, High Yield
Of course, in this day and age, a nine percent-plus yield may look too good to be true. However, if you take a look at SIR stock's financials, you'd see that the company actually makes more than enough money to cover its payout.
In the first quarter of 2018, Select Income REIT generated normalized funds from operations of $57.0 million, or $0.63 per diluted share. That represented a solid improvement from the $52.4 million, or $0.59 per diluted share, earned in the year-ago period. (Source: "Select Income REIT Announces First Quarter 2018 Results," Select Income REIT, May 1, 2018.)
Most importantly, considering that the company declared and paid total dividends of $0.51 per share in the quarter, it achieved a payout ratio of 81%. Therefore, the payout is more than safe.
Ultimately, you can find stocks with high yields. But most of them don't offer dividends that are nearly as safe as  that of Select Income REIT. If you want to earn a stable rental income stream without being a landlord, SIR stock's 9.5% yield could be an opportunity.