Should Investors Consider This 13.7% Dividend Yield?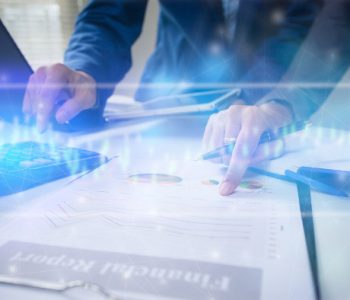 iStock.com/Yozayo
Little-Known Business Offers a Big Yield
Even in today's bloated stock market, you can still find dozens of companies offering double-digit payouts. But after taking a closer look, you'd see that most of the time, an ultra-high dividend yield turns out to be a sign of trouble.
And that, my dear reader, is why THL Credit, Inc. (NASDAQ:TCRD) is special
The company not only offers a yield higher than 99% of stocks trading in today's market, it actually makes enough money to cover its payout.
Allow me to explain: THL Credit is a closed-end investment company headquartered in Boston, Massachusetts. It provides debt and equity financing solutions primarily to middle market businesses in the U.S.
The lower middle-market companies that THL Credit targets usually have annual earnings before interest, tax, depreciation, and amortization (EBITDA) of between $5.0 million and $25.0 million.
Because they are not as established as large corporations, lower middle-market businesses tend to have a hard time getting loans from traditional banks. As a result, they often go to middle-market lenders like THL Credit when they need capital for growth and acquisitions.
By giving out loans to lower-market companies, THL Credit earns a steady stream of interest and principal payments.
And because TCRD chooses to be regulated as a business development company (BDC), it has to pay out more than 90% of profits to shareholders in the form of dividends.
Double-Digit Payouts
Right now, THL Credit has a quarterly dividend rate of $0.27 per share. Trading at around $7.90 apiece, TCRD stock offers investors an annual yield of about 13.6%.
As I mentioned earlier, ultra-high yielders are usually not the safest bets. So, before taking out your wallet, it's important to check this high-dividend stock's payout safety.
In 2017, THL Credit generated net investment income of $39.7 million, or $1.21 per share. This provided more than enough coverage for its total dividends of $1.08 per share declared during the year. (Source: "THL Credit Reports Fourth Quarter 2017 Financial Results and Declares a Dividend of $0.27 Per Share," THL Credit, Inc., March 6, 2018.)
In the first quarter of 2018, the company's net investment income came in at $8.8 million, or $0.27 per share. This was the same as its quarterly dividend rate of $0.27 per share. (Source: "THL Credit Reports First Quarter 2018 Financial Results and Declares a Dividend of $0.27 Per Share," THL Credit, Inc., May 2, 2018.)
Of course, to a risk-averse income investor, THL Credit's first-quarter results looked a bit disappointing. A 100% payout ratio leaves no margin for safety.
However, the company has quite a few risk-management measures in place.
Managing Risks
You see, while THL Credit provides both debt and equity financing, it has a strong focus on senior secured lending. In fact, first lien debt represented 65% of the company's total assets by the end of the first quarter of 2018. (Source: "Investor Presentation," THL Credit, Inc., last accessed June 4, 2018.)
As a first lien lender, THL Credit will be the first one in line to get paid in the event of a borrower liquidation.
At the same time, the company has built a well-diversified portfolio. As of March 31, THL Credit's $600.0-million portfolio was invested in 45 different companies. The company has been targeting investment holding sizes of less than 2.5% of its portfolio.
Therefore, if one of the borrowers has trouble coming up with payments, the impact on THL Credit's company-level financials will likely be limited.
When it comes to interest rate risk, note that 93% of loans in THL Credit's debt portfolio now bear interest at floating rates. Therefore, under the current rising interest rate environment, the company is well positioned to generate higher interest income from its debt portfolio.
Bottom line: THL Credit, Inc. is not perfect. But in today's market, it is one of the few double-digit yielders that are actually worth considering.