Should Income Investors Consider This 16% Dividend Yield?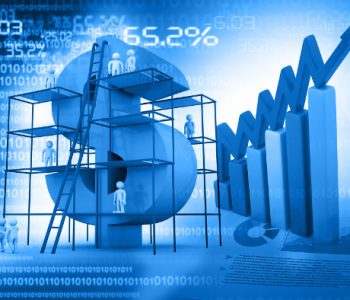 iStock.com/bluebay2014
Little-Known Stock Offers a Big Payout
Most people have never heard of Sanchez Midstream Partners LP (NYSEAMERICAN:SNMP), yet the partnership offers one of the highest yields in the current stock market.
Headquartered in Houston, Texas, Sanchez Midstream Partners is a master limited partnership (MLP) that owns, develops, acquires, and operates midstream and other energy-related assets in North America. The partnership's portfolio consists of oil and natural gas gathering systems, natural gas pipelines, and a natural gas processing facility.
In today's market, a five-percent payout would qualify as high yield. Sanchez Midstream Partners, on the other hand, pays quarterly distributions of $0.4508 per unit, giving SNMP stock a jaw-dropping annual yield of 16%.
Also Read:
The Stock Market's Secret Source of Big, Safe Yields 
Of course, an ultra-high yield could simply be a sign of trouble. And for income investors with a long-term horizon, few things are worse than a dividend cut.
For instance, Frontier Communications Corp (NASDAQ:FTR) was offering investors a staggering 26% annual dividend yield, but could not make enough profits to cover its payout. When the company finally suspended its dividends altogether earlier this week, its share price plunged 24% in the next trading session. So not only did FTR shareholders lose their income stream, but they also suffered a double-digit loss in the value of their investment. (Source: "Frontier Communications Reports Fourth Quarter and Full Year 2017 Results," Frontier Communications Corp, February 27, 2018.)
So the big question now is, will Sanchez Midstream Partners be able to sustain its generous dividend policy? Well, let's take a look at its financials.
In the MLP business, a key metric to focus on is cash flow. In the case of Sanchez Midstream Partners, the partnership reports something called cash available for distribution, which is calculated by taking adjusted earnings before interest, tax, depreciation, and amortization (adjusted EBITDA), then subtracting cash interest expense, distributions on preferred units, and maintenance capital.
According to SNMP's most recent earnings report, the partnership generated adjusted EBITDA of $17.8 million in the third quarter of 2017, representing a 16% increase year-over-year. After deducting a cash interest expense of $2.0 million, maintenance capital of $0.6 million, and $8.8 million in preferred distributions, the partnership had left $6.4 million of cash available for distribution. (Source: "Sanchez Midstream Partners Reports Third Quarter 2017 Operating and Financial Results," Sanchez Midstream Partners LP, November 14, 2017.)
For the third quarter, the Partnership declared a cash distribution of $0.4508 per common unit. And since it had 14,778,192 common units outstanding, SNMP's common unit distributions totaled $6.7 million. In other words, Sanchez Midstream Partners' cash available for distribution did not quite cover its actual distributions for the third quarter.
Usually, when a company can't generate enough cash to meet its dividend obligations, it's heading towards a dividend cut. But note that in SNMP's third-quarter earnings report, management said that, "with the additional cash flow expected from the Raptor Gas Processing Facility expansion and SECO Pipeline, we currently forecast a distribution coverage ratio in excess of 1.0x in the fourth quarter 2017." (Source: Ibid.)
At the same time, keep in mind that the partnership is willing to return cash to investors in the form of regular distributions. Since Sanchez Midstream Partners initiated regular distributions in November 2015, it has raised its payout on eight different occasions. (Source: "Distribution History," Sanchez Midstream Partners LP, last accessed February 28, 2018.)
As a matter of fact, during the latest investor presentation, the partnership showed that it was still targeting annual distribution growth of six percent. Whether SNMP will actually deliver this kind of distribution growth in 2018 is yet to be seen, but one thing is for certain: if the partnership can generate substantially higher cash flow, it will translate to higher cash distributions to unitholders. (Source: "Investor Presentation," Sanchez Midstream Partners LP, last accessed February 28, 2018.)
Sanchez Midstream Partners is scheduled to report fourth-quarter and full-year 2017 earnings on Friday, March 9 before the market opens. If the partnership can achieve a distribution coverage ratio of over 1.0x, its 16% yield will likely find more interest among income investors.