Shell Stock: Is Royal Dutch Shell plc's 7.3% Yield Safe?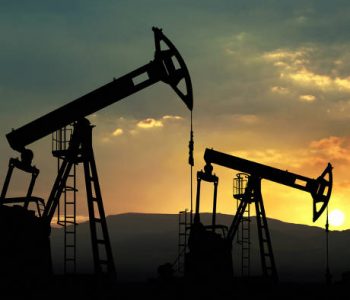 Royal Dutch Shell plc (NYSE:RDS.A)(NYSE:RDS.B) has a problem.
Management doesn't want to admit it. But underneath the surface, a real issue is unfolding at the oil major. 
Any investor counting on the company's big dividend could be in for a surprise. Worst still, hundreds of other companies are pulling off the same thing. Unsuspecting shareholders could be in for a world of pain if they're not careful.
Let me explain.
Trouble With Shell Stock?
When I was little, my folks took me out to Universal Studios.
We visited the movie lot where they shoot street scenes. They had an entire town set up, lined with beautiful, little houses down the road.
But when you walked up to the front of a house and opened the door, there was nothing back there. The buildings were one front-facing wall held up by a few 2×4's. The whole thing was a facade for the camera.
The same thing is true with a lot of dividend stocks today; they're fakes. They're faking it. Too many investors are being suckered in by big yields and tall payouts.
The Italians call them "fugazis." In Texas, they call it "big hat, no cattle." No matter what you call it, too many investors are fooled. What looks like a hefty payout is really a dividend trap.
Case in point: Royal Dutch Shell plc.
Royal Dutch Shell is an oasis in a low-yield desert. Shares of Shell stock were hammered after the sell-off in oil prices. At the new discounted price, the company now pays out a tidy yield of 7.3%.
Such a big payout, unfortunately, is just a mirage. Analysts expect Shell to earn $2.17 per share in profits this year, assuming oil prices around $50.00 per barrel. The firm's annual dividend, though, stands at $3.76 per share.

This would be bad enough, but business continues to get worse. Last quarter, Royal Dutch Shell missed quarterly profit expectations by more than $1.0-billion. Numbers were dragged down by weak oil production and higher than expected costs following its takeover of BG Group. The news could not have come at a worse time, with the business' cash flow running deeper into the red.
So how has the company been able to maintain its dividend? Ben van Beurden, chief executive officer of Royal Dutch Shell, is pulling every lever he can. Management is cutting costs, selling assets, and issuing debt just to keep the lights on.
In a press release earlier this month, Shell announced that it would sell 206,000 net acres of land in Western Canada. This is a part of the company's $30.0-billion asset divestment program. So far this year, the firm has completed $3.0 billion in asset sales and is in discussions to sell 17 more properties. (Source: Shell Divests Non-Core Shale Acreage In Westerns Canada For Total Consideration Of US$1 Billion, Shell Canada, October 20, 2016.)
The oil major also plans to slash spending by $29.0 billion. This follows Shell's decision to delay construction on its "Canadian LNG" project. Following this, the company also pushed back a final decision for its Lake Charles export terminal.
Translation: the company is faking it.
Asset sales amount to paying shareholders with their own money. There's nothing wrong with trimming your portfolio of underperforming businesses. Selling assets to pay a dividend, though, is the corporate equivalent to burning your furniture to heat your house.
Worst still, this is exactly the wrong time to be selling off properties. It's a buyer's market for acreage. Smart firms, like Exxon Mobil Corporation (NYSE:XOM) in contrast, are taking advantage of low oil prices to scoop up assets on the cheap.
Cost cuts can also be misleading. Once again, there is nothing wrong with trimming the fat. Corporations get bloated during the good times, so every business should clean house once in awhile.
Trimming spending has a limit, though. Energy companies are money-sucking operations. Every barrel of oil a company pulls out of the ground needs to be replaced with new reserves. This requires constant, ongoing investments, without which the business will literally run dry.
How long can this situation last? Beats me. Royal Dutch Shell could paper over this problem for another year or so. In the best-case scenario, higher oil prices might bail the company out. If not, management can probably keep selling off assets to make payments.
But if you think you're getting a real dividend from Shell stock in the meantime, you're deluding yourself. The company is mortgaging its future to pay shareholders today. Like the houses of Universal Studios, Shell's 7.3% yield is just a facade.
Bottom Line on Dividend Facades
Sadly, Shell stock isn't the only dividend facades around.
The oil patch is filled with unsustainable payouts. Property owners often scrimp on maintenance, thereby boosting their distributions. More and more companies are funding their dividends through stock issues, in essence paying shareholders with their own money.
Bottom line, know what you're buying. Companies know they can sucker investors with fake yields. Be sure to study a business closely to make sure you're getting the real thing.